Harvey Nichols windows in London are famous for their exciting and innovative window schemes. The latest display is by no means an exception. Inspiration for the new windows is taken from the A/W trend 'understated classics', illustrated on the catwalk shows by designers such as Stella McCartney and Céline.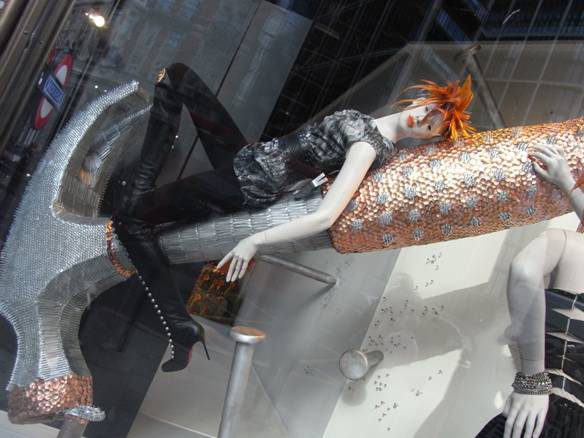 Hammer made of nails
The scheme is a celebration of mundane items that are so every day you almost ignore them without noticing their true beauty and design worth. Everyday items are used as the main prop and are made of smaller related items, e.g. a giant hammer covered in nails, a tree made from pencils and a piano made from cassettes. The display is completed using tool boxes, cassette tape and giant nails. The colours used follow suit in mainly neutral tones, the only colours used being hints of yellow and orange.
Janet Wardley, Head of Visual Display says.., "Harvey Nichols have used the current trend 'classics' and turned it on its head to transform mundane objects into works of art!…expect the unexpected…"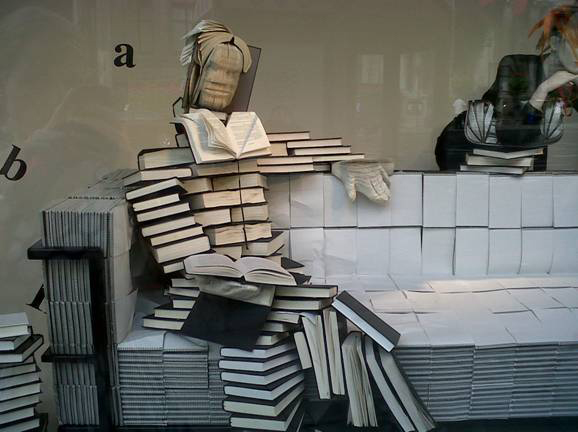 Man made of books on bench made of books

Ferrari made from tiny orange horses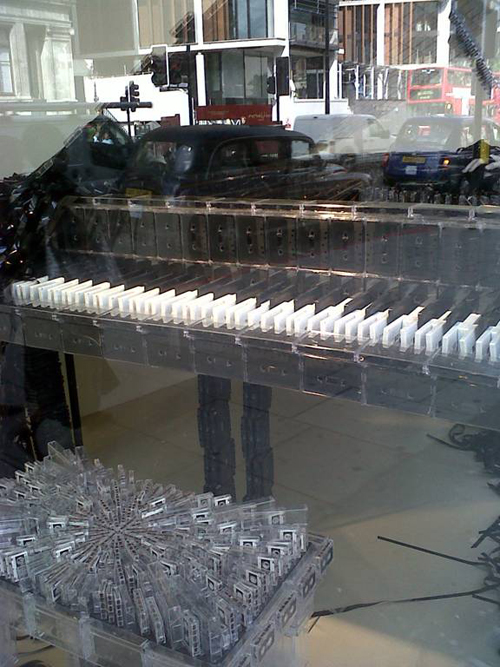 Piano and stool made from cassette tapes and cases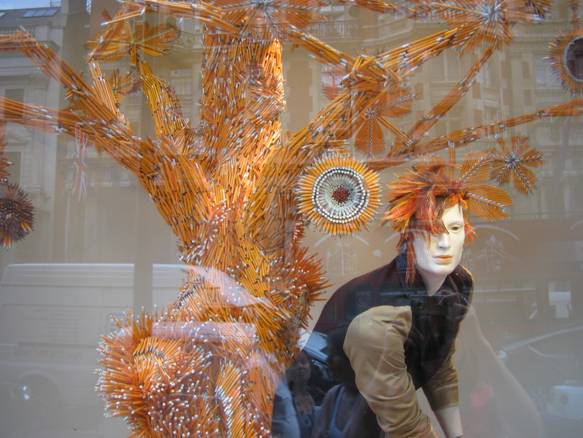 Tree made from pencils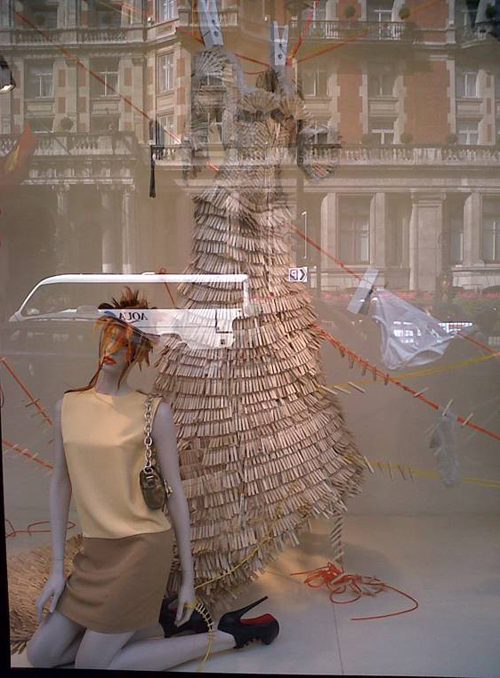 Dress made from wooden clothes pegs