Kim Kardashian scored the cover of Allure Magazine September 2010 Issue. Kim was photographed by Michael Thompson. Hairstylist: Garren. Makeup: Gucci Westman. All inspired by Elizabeth Taylor. Do you love?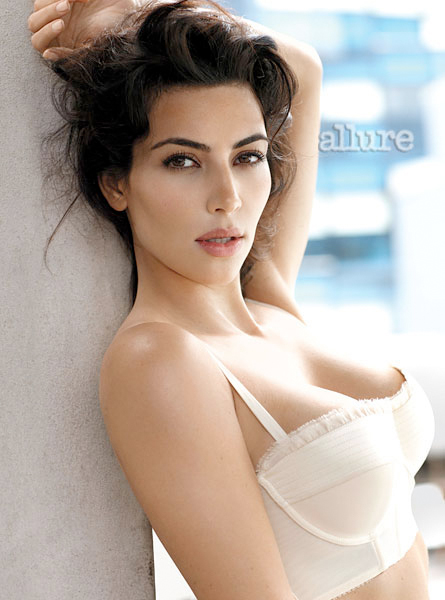 Watch:  Kim Kardashian her Allure photoshoot
Kim Kardashian's Makeup: "Kim has gorgeous skin, and we wanted to play it up with a luminous look," said Gucci Westman…
She mixed moisturizer with a cream highlighter and applied it to the Kardashian's cheekbones, nose, and the bow of her mouth. She added mauve cream blush to give Kardashian "sexy, flushed cheeks." Next, she smudged Kardashian's eyelids with a brown shadow and covered the shade with lip balm to add a dewy effect. The final touch: berry lip stain on the lips. Read full article in Allure.com
The September issue of Allure, on newsstands August 24, 2010.