Introducing MAC Opulash mascara ($14 U.S/$16.50 CDN) MAC Cosmetics' most exciting mascara launch to date! MAC Opulash delivers the sexy, shouldering, fat-lashed volume and curl of the runway to every woman's realway. A new system delivers extreme root-to-tip volume with a stylish, bouffant-style twist-lots of curl.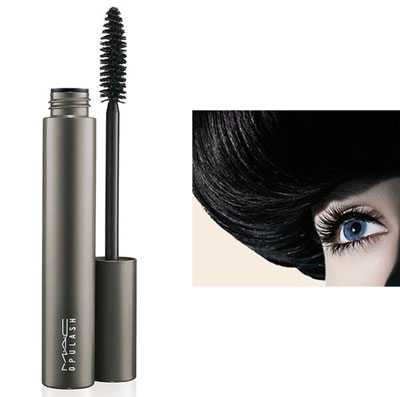 Opulash's extra-large mascara brush gives lashes every opportunity to go fatter. By marrying Opulash's curling, volumizing formula with a supersize brush, this mascara creates the lash-lover's dream: intense lay down of product matched with unheard-of root-to tip separation. Its efficiency lies in having a full brush surface with no lash-omitting gaps-and two distinct application modes.
The mega diameter at the back of the brush gives a big, thick, curled look, while the tapered front tip makes inner corners easier to reach-meaning no lash will go untouched or unnoticed. Best of all, its long-wearing formula ensures your most dramatic-looking lashes all day long. Bigger, badder, more opulent lashes-suddenly, they're all yours.
MAC Opulash mascara is available in the deep, dark shade of Bad, Bad Black.
MAC Opulash mascara available: North America May 27, 2010. International June 2010 at all MAC locations.