Introducing MAC To The Beach available May 28th – July 2010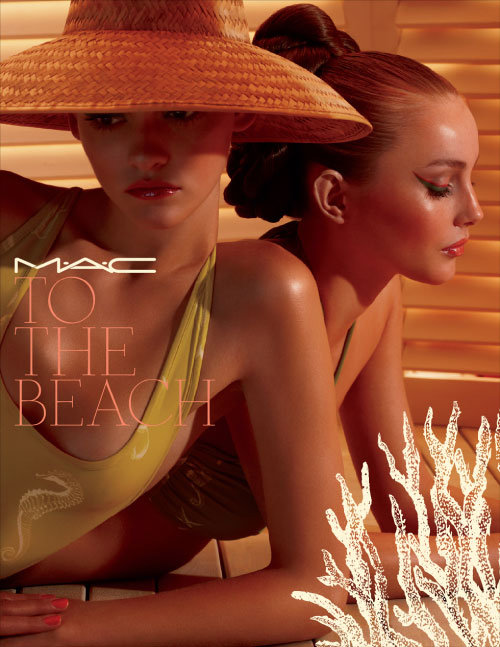 There is fun in the sun, to be sure, but To The Beach is more of a sensual state of mind – a pleasure we all feel near the sea. The girl and boy from Ipanema, from Cap d'Antibes to West Palm Beach…All around the world, the seaside has a romance, and a kind of golden, sexy alchemy we're all drawn to. This collection encapsulates it, with sanddabs, seashells, the magic of marine life decorating packaging in the most soothing, sultry shades of summertime. NEW! Cream Bronzer and NEW! Bronze Body Oil pair up with other faux tanners and scorching summer colours to get let you close your eyes and go To The Beach!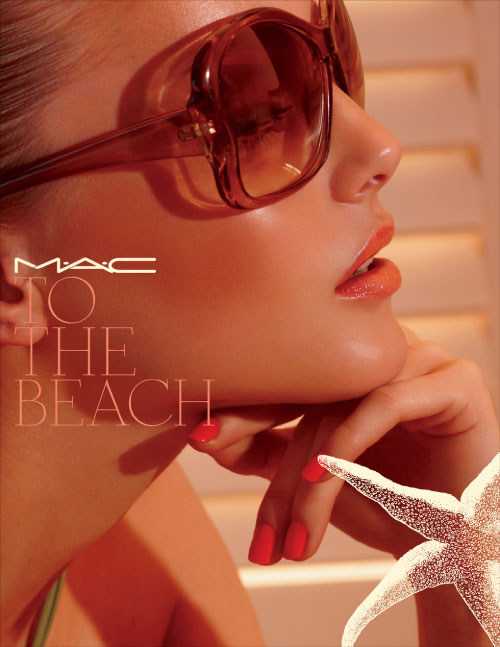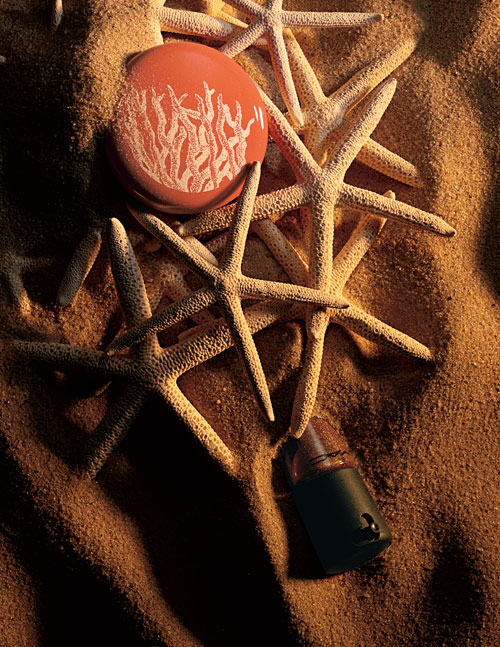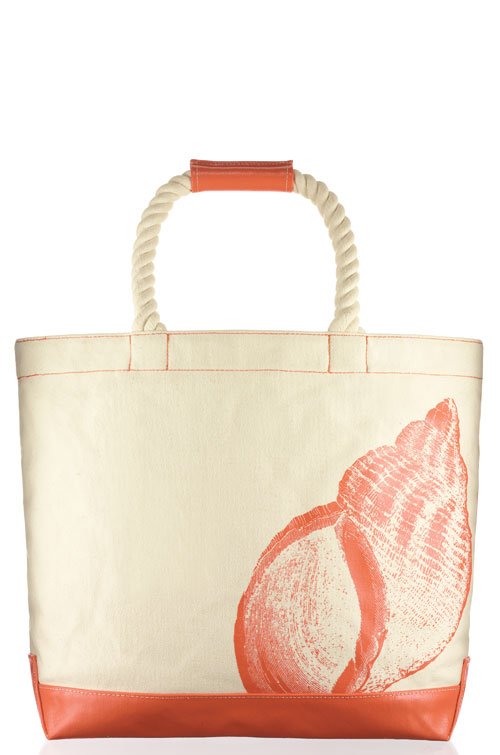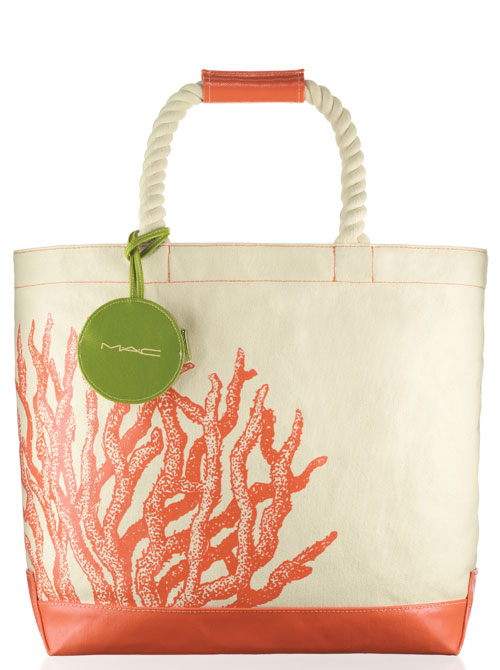 Eye Shadow
Sand & Sun light peach (Matte)
Firecracker frosted mid-tone red orange (VeLuxe Pearl)
Sweet & Punchy Bright yellow green (VeLuxe Pearl)
Shimmrmoss green with green Pearl (VeLuxe Pearl)
Humid intense green with shimmer (Frost)
$14.50 u.s./$17.50 CDN
Lipstick
Beachbound sheer Frosted pale peach (glaze)
Lazy Day light dirty Blue pink (lustre)
Thrills rosy copper with gold Pearl (frost)
Funbathing mid-tone Bronzed plum (cremesheen)
$14.00 u.s./$16.50 CDN
Lipglass
Easy Lounger Light Baby pink with MuLti-dimensional Pearl
Flurry Of Fun sheer sparkly peach
Splashing mid-tone Blue pink with soft gold Pearl
$14.00 u.s./$16.50 CDN
Lip Pencil
Life's A Breeze soft pink
Temperature Rising loudmouth orange
$13.00 u.s./$15.50 CDN
Eye Kohl
Rosemary & Thyme mid-tone olive gold with shimmer
Float On By dark green turquoise
$14.50 u.s./$17.50 CDN
Powder Blush
Hipness intense coral with soft white pearl (Frost)
Get-Away Bronze mid-tone suntan (Frost), $18.50 u.s./$22.00 CDN
High-light Powder
Marine Life multicolor pressed powder, $26.00 u.s./$32.00 CDN
Nail Lacquer
In The Buff muted taupe avocado (cream)

Scorcher creamy Bright coral red (cream), $12.00 u.s./$14.50 CDN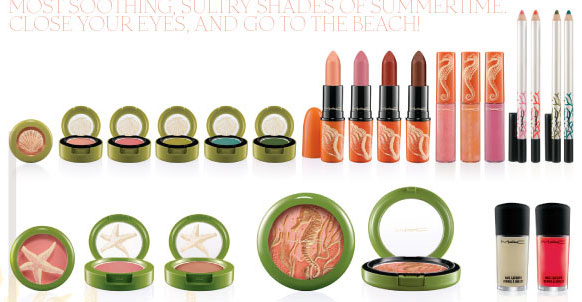 MAC To The Beach Bag
Available at MAC stores only
$49.50 u.s./$59.50 CDN
MAC To he Beach Cream Bronzer
Beach Bronze golden glow with soft gold Finish
Weekend mid-tone deep orange Brown with soft pink Pearl
$25.00 u.s./$30.00 CDN
Lustre Drops
Pink rebel blue pink with gold Pearl
Sun Rush peachy Bronze with gold Pearl
$18.50 u.s./$22.50 CDN
Bronzing Powder
Golden muted golden tan-beige with golden shimmer
Refined Golden finely spun golden with soft pearl finish
$22.00 u.s./$27.00 CDN
MAC To To The Beach Bronze Body Oil glowing tan with multidimensional golden shimmer, $22.00 u.s./$27.00 CDN.

Brush 130 Short Duo Fiber a short, round dual fiber with flat head composed of both natural bristles and synthetic fibres ideal For application with creams, emulsions & various powder products, $38.00 u.s./$45.50 CDN.
131 Duo Fibre Powder/Blush a flat, tapered face Brush that contains a combination of short, natural fibres and longer, fibre optic fibers ideal for Light application and highlighting/ shading with various face powders; ideally suited with Mineralize SkinFinish Powder products, $40.00 U.S./$48.00 CDN