All Posts Tagged With: "Beach Bag"
Poppy Delevingne Summer Travel Essentials: "This summer I'm heading to Ibiza with my boyfriend and his family…So, an embroidered linen kaftan, vintage cut-off denim shorts, and bikinis by Pistol Panties…and my favorite classic: CHANEL shades!" For my beach bag…CHANEL Sublimage Cream for deep hydration after a long day in the sun. On my ipod? I'm really into indie music at the moment. Florence and the Machine, I Blame Coco, the Kings of Leon and The XX are some of my favorites."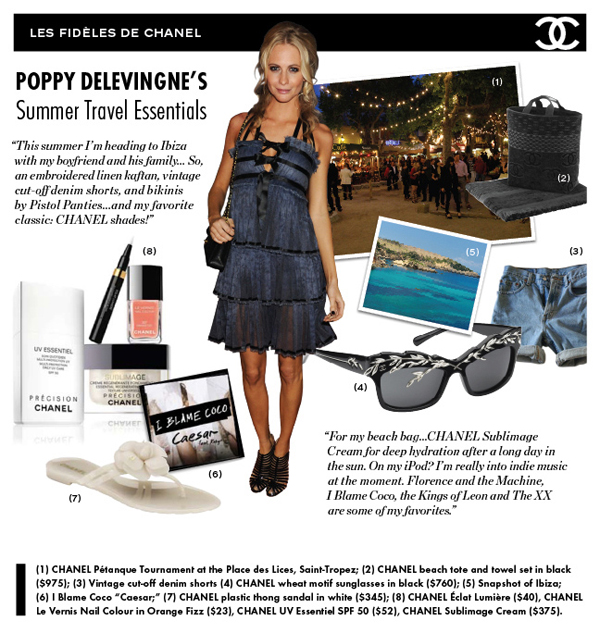 Introducing MAC To The Beach available May 28th – July 2010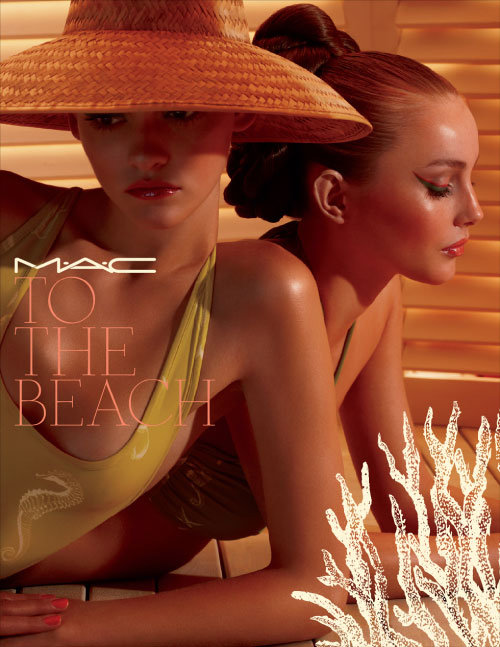 There is fun in the sun, to be sure, but To The Beach is more of a sensual state of mind – a pleasure we all feel near the sea. The girl and boy from Ipanema, from Cap d'Antibes to West Palm Beach…All around the world, the seaside has a romance, and a kind of golden, sexy alchemy we're all drawn to. This collection encapsulates it, with sanddabs, seashells, the magic of marine life decorating packaging in the most soothing, sultry shades of summertime. NEW! Cream Bronzer and NEW! Bronze Body Oil pair up with other faux tanners and scorching summer colours to get let you close your eyes and go To The Beach!