NARS Cosmetics will be lighting up the stage this weekend at the 83rd annual Academy Awards!NARS is collaborating with two celebrity makeup artists to create the looks for performers at the Oscars on Sunday: Mandy Moore and Florence Welch of Florence & The Machine.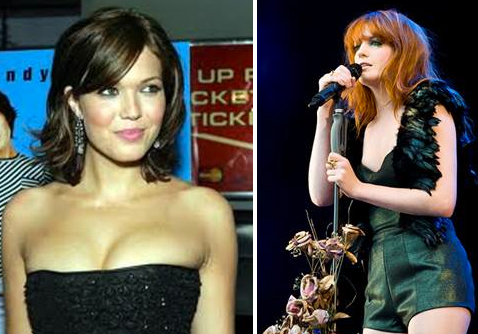 Celebrity makeup artist Kayleen McAdams is working with Mandy Moore who will be singing her song 'I See The Light,' from the film Tangled; and artist Tasha Brown is creating the look for Florence Welch, of Florence & The Machine, who will be performing the soundtrack from AR Rahman's 127 Hours. (Florence is also a fan of the new Velvet Gloss Lip Pencils!).
Tune in to ABC on Sunday at 7pm EST for the red carpet pre-show and at 8pm EST for the awards show!  Stay tuned for breakdowns of the beauty looks.