NEW from Moroccanoil: Curl Defining Mousse.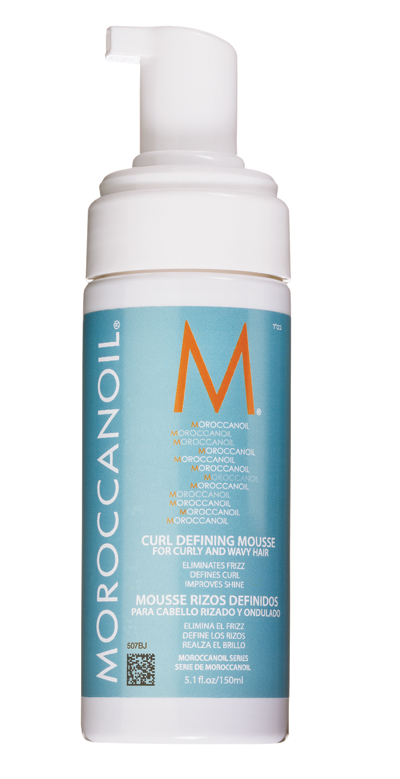 Moroccanoil Curl Defining Mousse is an innovative, all-in-one, argan oil-infused styling product that holds as well as creates bouncy, smooth frizz-free curls. Specially designed to meet the unique needs of curly and tightly coiled hair, lightweight Moroccanoil Curl Defining Mousse gives styles "memory," for longer-lasting, soft and very natural hold, while sealing in the moisture so essential to keeping curly locks looking their best. It immediately absorbs deeply into the cortex to moisturize and strengthen hair from within.
Curly hair requires special care, and stylists often "cocktail" multiple products for their clients, including anti-frizz, strong conditioners, gel, mousse and hairspray. Moroccanoil Curl Defining Mousse combines all of these benefits into one product that styles, eliminates frizz, adds shine and improves condition. This exclusive Moroccanoil formulation also adds natural lipids to the hair to provide healthy-looking luster. In addition, Moroccanoil Curl Defining Mousse helps smooth curls and ringlets while holding their shape, leaving them soft, natural looking, moveable and touchable, even in humid weather.
Moroccanoil Curl Defining Mousse (150ml): MSRP: $22.00
Moroccanoil products are available at fine salons andspas. For more information, please visit www.moroccanoil.com.