Umberto Giannini's artistic director Paul Gooch won a BAFTA for his work on Alice and Wonderland in the hair and make-up category. He has some great tips for achieving the red carpet looks and has worked with many celebrities over the past years.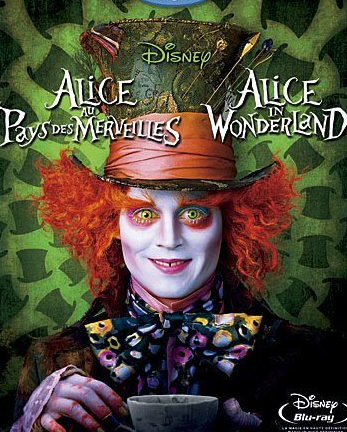 Notes from Paul Gooch:
"As the hair designer on Alice in Wonderland it is my role to create the look for each and every actor. It is a collaborative process between the individual actors, the director and myself. I work closely with the costume designer since, what an actor is wearing influences how I will do their hair and makeup. On a film like 'Alice' period accuracy is important. The opening and closing sequences of the film being set in 1865.
The most exciting part of the evening was when my name was read out as the winner for Best Hair and Makeup for 'Alice in Wonderland'. Through the evening I noticed a definite move away from straightened (flat ironed) hair amongst the guests, presenters and nominees. Waves are coming back. There were plenty of up styles and all were tonged or deconstructed arrangements. One simple and really effective shape I saw was a girl who had taken most of her long hair and loosely plaited it, pinned it back up to her crown then taken pieces of remaining front section hair placing and pinning to create a lovely elegant chignon. Very easy to achieve on oneself. I would say the predominant style was long, loose beautifully blow dried and big barrel tonged hair. There were some smaller braided styles, better for showing head shape depending on the gowns being worn.
I never look at other people and think "How could I improve or change them". In my work capacity my remit comes from a script. I am guided by that as to how to adapt an actors looks to suit the character they are portraying. How they look in their own time is their choice, their taste, their individuality and I celebrate that."