The World of Polo. Polo Modern Reserve, Polo Blue and Polo Black. A wardrobe of fragrances for every facet of today's modern man
Inspired by rich traditions, fascinating people and iconic places, Ralph Lauren creates a universe of style that gives form to our dreams and aspirations. Men around the world look to him as a model for living abundantly by embracing a variety of experiences. Like Ralph Lauren, the Polo man is quintessentially modern. He leads a full life comprised of many lifestyles and inhabits a world of his own making – the World of Polo.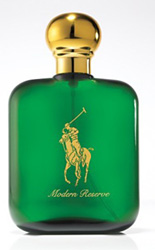 The World of Polo is a trilogy of fragrances – Polo Modern Reserve, Polo Blue and Polo Black – that expresses three facets of today's Polo man: Traditionalist, Sportsman and Urban Sophisticate.
Ignacio "Nacho" Figueras, world class professional polo champion, is the face of The World of Polo's print campaign that was shot by renowned photographer Bruce Weber. Appearing in the advertising for Polo Black since 2005, Nacho will now be the official spokesmodel of Polo Blue and the latest men's fragrance introduction, Polo Modern Reserve. Nacho will also star in a television commercial that depicts the three fragrances directed by Weber.
Polo Modern Reserve:  The definition of heritage, classicism, authenticity and country living.
"Polo isn't just a fragrance. It's a tradition…a way of life."- Ralph Lauren
The man who wears Polo Modern Reserve is a traditionalist. He has refined tastes, is passionate about polo and appreciates the luxury of spending time with his family in the country. He embraces life and values heritage. He is today's classic man.
Polo Modern Reserve is an aromatic leathery fragrance juxtaposing crisp notes with deep, sleek woods and sensual sueded leathers.
• Top Notes: Cardamom, Fresh-Cut Basil, Pimento Berry
• Mid Notes: Vetyver-Leather, Liquid Jasmine, Precious Myrrh Incense
• Base Notes: Humidor Wood, Patchouli, Sueded Leather
Inspired by a classic gentleman's flask, Polo Modern Reserve's bottle employs the distinctive green glass of the original Polo fragrance, as well as its elegant gold cap and bold Polo Pony.
Polo Blue: The embodiment of athleticism, aquatics, freedom and casual elegance.
"Like style, color can change the way you feel. Blue has always had a very calming effect on me. It reminds me of sitting by the ocean, staring at a clear blue sky, and the comfort of my favorite pair of jeans."- Ralph Lauren
The man who wears Polo Blue views luxury as a state of mind. Polo Blue is his definition of casual elegance. He is an adventurous man who loves the camaraderie of sailing and the freedom of the open sea. Polo Blue is an aquatic escape for this refined sportsman.
Polo Blue is a fresh aquatic fragrance comprised of calming, inviting and invigorating fragrance notes. The fragrance bottles the coolness of the ocean, the warmth of the sands and the smooth touch of a light sea breeze.
• Top Notes: Melon de Cavaillon, Watery Melon, Fresh Cucumber, Tangerine
• Mid Notes: Basil, Clary Sage Absolute, Geranium
• Base Notes: Washed Suede, Velvety Moss, Amber Wood, Patchouli Coeur, Sheer Musk
Polo Blue is captured in a cobalt-blue glass bottle, which embodies the masculinity, freedom and energy of the modern athlete. The signature flask-shaped bottle is accented with the Polo Pony emblem and a silver cap.
Polo Black: The statement of seduction, sophistication, sensuality and urban living.
"There is a sensuality about the man who wears Polo Black. He is sexy, confident, and cool – just like the fragrance." – Ralph Lauren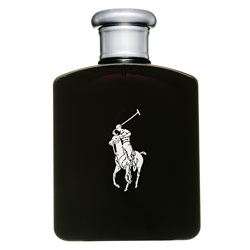 The man who wears Polo Black is daring, powerful and modern. His style is elegant and well suited to the city. He possesses a worldly sophistication, a downtown attitude and an urban flair.
Polo Black is an aromatic wood fusion. It creates an intriguing combination of crisp energy and dark sensuality. The result is sexy, mysterious and slightly dangerous.
• Top Notes: Iced Mango, Spanish Sage, Green Effervescent Accord
• Mid Notes: Silver Armoise, Lush Liquid Accord, Hedione
• Base Notes: Sandalwood, Timberol, Tonka Bean, Patchouli Noir
The Polo Black packaging is sophisticated and masculine. It is inspired by Polo's signature flask design, but reinterpreted with black glass and a silver cap and accented with an oversized Polo Pony in silver.
Discover the Polo Fragrance wardrobe: Three fragrances for three lifestyles. Polo Modern Reserve, Polo Blue and Polo Black are all available at fine department stores and www.RalphLauren.com