How To Get Snooki's Tan: Jersey Shore superstar Snooki showed up to the 2010 MTV Movie Awards with a fabulous tan keeping integrity to the very famous GTL (Gym, Tanning, Laundry). Talking Makeup has just found out that Snooki is wearing Sunlove sunless tanning spray. Recently all celebrities have been ditching tanning beds and opting for healthy skin with a beautiful glow.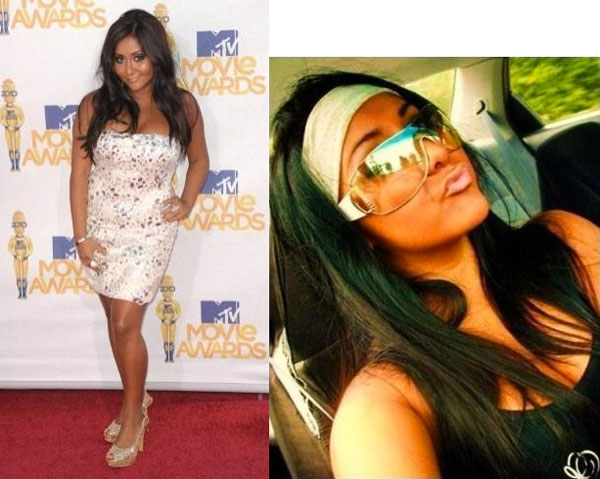 Sunlove is innovative for its dispenser's delivery system. Powered by a pressurized air chamber, it has a continuous flow of microfine mist that while it is sprayed onto the skin, it eliminates uneven blotchiness seen from typical aerosol cans. The easy-to-use mister deposits a bronze tint to the skin for an instant, even tan.
Visit Sunlove for additional product details.