New York Fashion Week SS 2011. NARS was backstage creating the look at the 3.1 Phillip Lim men's SS2011 show. Makeup Trend: Flushed cheeks and dewy skin.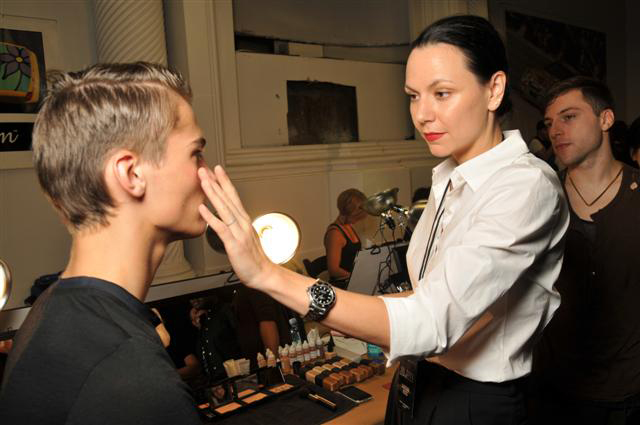 INSPIRATION: "The boys are part bourgeoisie, part rugged. They have swagger, but they are beautiful," said designer Phillip Lim. Naïve, fresh and with an affluence for dressing, they carry confidence like it's second nature. Ruling the streets and proving that class is effortless, the Spring/Summer 2011 Phillip Lim man is gorgeous, and flawless-their innate beauty is best expressed through Lim saying, "Put a bow on this gift!"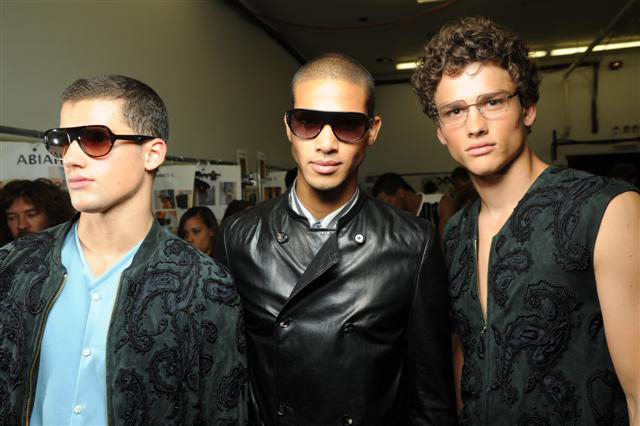 LOOK: Athletic skin – dewy with flushed cheeks. "They are like school boys – preppy and athletic but post-game they're heading to dinner," said lead artist Francelle Daly. The key point is the beautiful skin and the rosy glow of the cheeks.
Below are some key products and steps for recreating the look:
NARS Pure Radiant Tinted Moisturizer (NEW for February 2011!). For now, try a light application of NARS Sheer Glow Foundation
NARS Concealer
NARS Lokoum Cream Blush