Milan, 26th September 2010. Milan Fashion Week SS 2011. Dolce & Gabbana Women's SS 2011 Fashion Show. Theme: SICILIAN SENSUALITY.
The tailoring tradition of the collection is developed with the usage of bed linens, bedspreads, towels and tablecloths. Chiffon and stretch chiffon, brocade, charming stretch, jersey lace, macramé, extra light linen and linen organza, silk, poplin, muslin and crochet.
Sandals with wooden heels and soles ornate with raffia and macramé flowers, diamonds and chains. Miss Sicily bags. Predominance of white dresses with a touch of black and influx of leopard print and flowers. The need and desire to slow down from the hectic rhythm of life thus taking back one's own time. The whole collection turns around the concepts of a more relaxed and sensual kind of elegance and tradition, that characterize the typical trousseau of Southern Italy.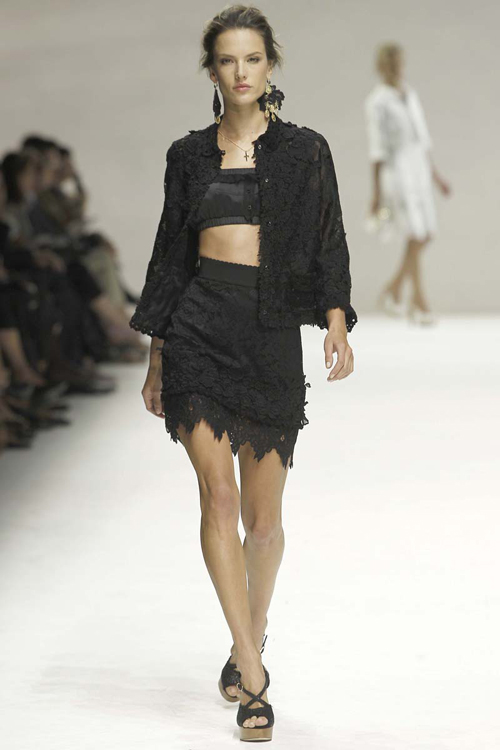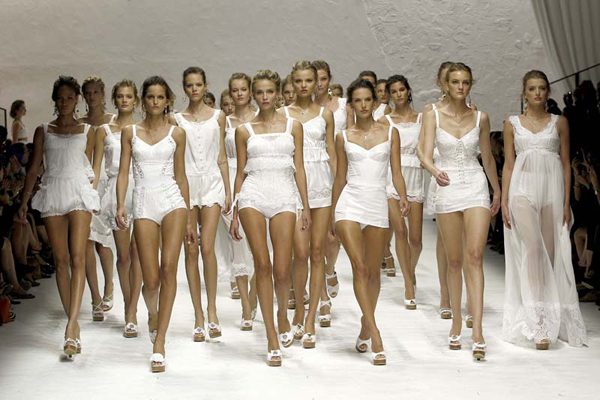 "Neutron Star Collision (Love is Forever)" by Muse.