Express celebrated the launch of the brand's second men's fragrance, Honor, while commemorating our men in uniform during NYC's Fleet Week celebration during Memorial Day weekend.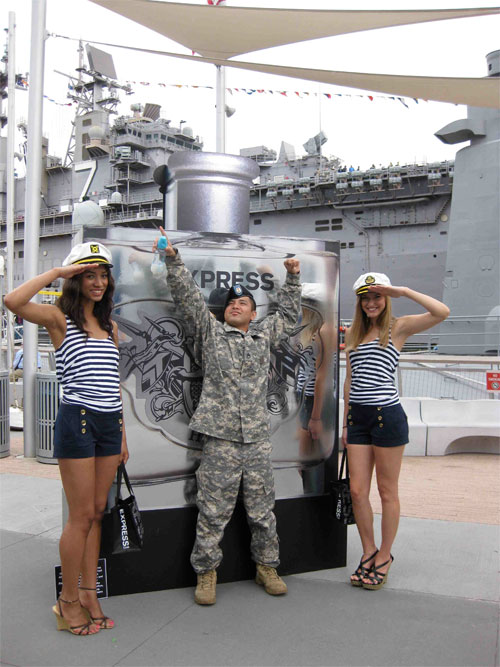 Girls dressed in Express sailor-inspired pieces at the Intrepid Pier on Saturday, May 29th, 2010, were handing out samples of Express Honor. A over-sized, 12 foot replica of the Express Honor bottle was stationed at the pier all day for the sailors and visitors to take photos with the nautically dressed Express girls. Express was taking photos of Fleet Week participants who may go on to be featured in an upcoming issue of GQ Magazine.
Express Honor is an edgy new scent for men. Developed for the fashion-forward man, Express Honor reflects the brand's sexy, alluring persona. Confident and bold, the raw fragrance is inspired by a scene that's underground swank, a city that's no-rules cool and a life that never sleeps. The fresh, aromatic fragrance is available at Express.com and Express stores nationwide for $44.90 (1.7oz.) and $59.90 (3.4oz.).