Sneak peek to cover and inside story of VMAN #21, the "No Risk, No Reward" issue, with star KANYE WEST photographed exclusively by KARL LAGERFELD. "His strength is mixing music and fashion. He has an instant instinct for what looks and sounds good. He makes everything new and different." – Karl Lagerfeld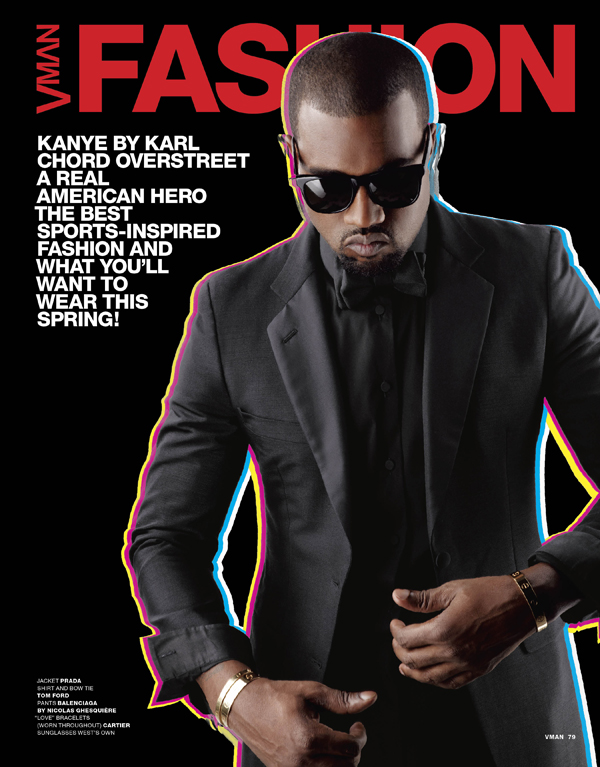 In Kanye's only magazine cover shoot of the season, he shows that he's finally done talking and wants his art to speak for itself. He has literally put his money where his mouth is, and in tandem, VMAN has issued a promotion where one in ten covers contain REAL dollar bills. It's the 'thrill of the game' – and who better to illustrate this than one of the most controversial music and fashion icons of our generation. VMAN hits newsstands TODAY Tuesday, February 8th, 2011.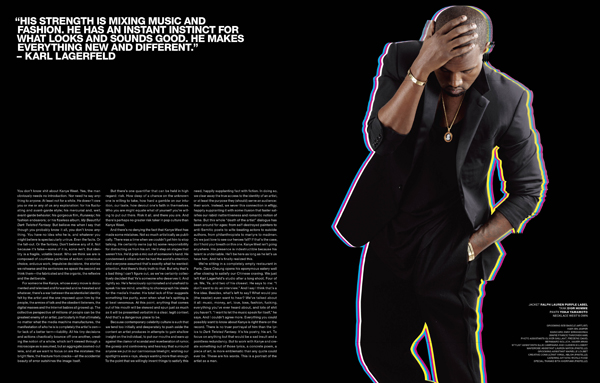 VMAN issue #21
KANYE WEST (wearing Louis Vuitton)
Photography by Karl Lagerfeld
Styling by Jacob K; Text by Elliott David
Spring 2011: "No Risk, No Reward: The Thrill of the Game Issue"
Kanye West regained the pop music throne with his fifth studio album, My Beautiful Dark Twisted Fantasy, which is being rightly revered as a flawless masterpiece. Now, he put his money where his mouth is and lets the art speak for itself.