All Posts Tagged With: "Antonio Di Natale"
The new advertising campaign for Dolce&Gabbana Underwear stars five of the most representative Italian football players. Antonio Di Natale, Vincenzo Iaquinta, Claudio Marchisio, Federico Marchetti and Domenico Criscito are the new faces and bodies of the Dolce&Gabbama Underwear advertising campaign. The players, photographed by Mariano Vivanco in a vintage style changing room, display healthy and athletic bodies sculpted through rigorous training sessions and discipline. Marta says: "It's hot right now:)"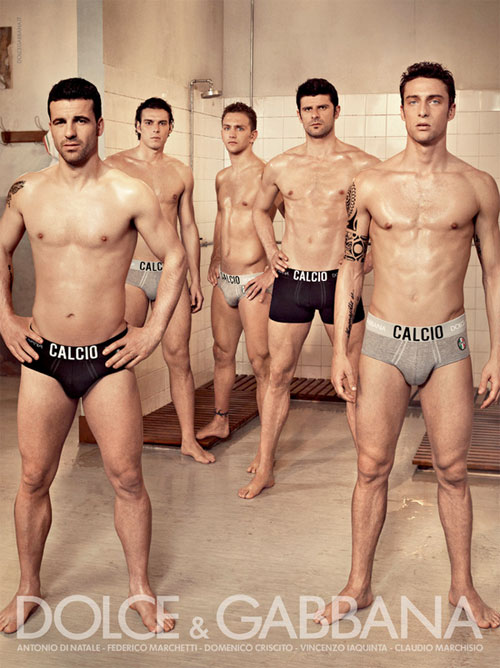 The protagonists
Antonio Di Natale is a forward player for Udinese football team. In 2009/2010 he became the top goal scorer ever in the team's history. He first wore the National team shirt at the age of 25 on November 20th 2002. On November 18th 2009, in occasion of his 30th game with the team, he wore the captain's band with the National team for the first time in the friendly match Italy- Sweden (1-0).