All Posts Tagged With: "Eau de Toilette spray"
Acqua di Parma NEW Blu Mediterraneo Fragrance: from the world of Acqua di Parma's Blu Mediterraneo collection, introducing… BERGAMOTTO DI CALABRIA an uplifting, vibrant and sunny new fragrance. Be transported to a natural paradise on the southern shores of Italy's Calabria region with the newest fragrance from Acqua di Parma's Blu Mediterraneo collection.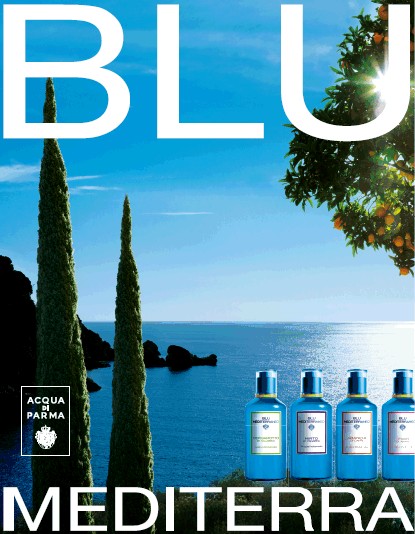 This new creation, and the sixth installment in the Blu Mediterraneo collection, is a tribute to one of Italy's most beloved natural ingredients, the Bergamot. A type of citrus fruit, the Bergamot's natural aroma is both bright an effervescent and has played a supporting role in many of the world's leading perfumes. Acqua di Parma celebrates this important ingredient with a skilfully-facetted composition rotating around two exceptional Bergamot essences, both of which have been protected by the DOP (Domination of Product Origin) by the Bergamot Consortium of Reggio Calabria (a governing agricultural agency). The other ingredients, just as natural and precious, have been selected one by one to highlight the different nuances of actual Bergamot.