All Posts Tagged With: "Father's Day"
Father's Day is just around the corner and what better way to celebrate the number one man in your life then by giving him the gift of a handsome and powerful scent! Bvlgari Parfums' Man Black collection perfectly captures the scent of masculinity in a mature yet fresh blend of notes created by master perfumer Alberto Morillas.
Bvlgari Man Black Cologne
Find a Father's Day gift in this roundup of the best shaving creams, colognes and such
This is a TotalBeauty.com men's skin care products article
Put together a Dad's Day care package from this list of best male skin care products.
No. 9: Redken for Men Go Clean Daily Care Shampoo for Normal Hair, $12
TotalBeauty.com average reader rating: 8.3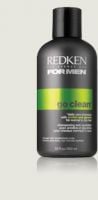 "The smell is intoxicating for the women around me …"
TotalBeauty.com average reader rating: 8.4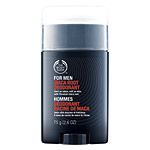 "This deodorant did control the odor all day …"
TotalBeauty.com average reader rating: 8.5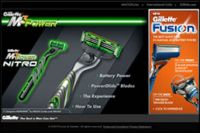 "My husband uses it on his face and it always turns out silky and smooth …"
For the special man in your life and just in time for Father's Day introducing Votre Vu Father's Day Kit.
It includes the following convenient, travel-sized products: Formule 1 Men's 3-in-1 Hair. Face and Body Wash. Habitude Men's Daily Face Crème (SPF 15). Beau Baume Organic Shave Balm. And, Ten Gauge Health & Energy Slam (Five 2.5 oz. bottles)
The Votre Vu Father's Day Kit will be available on www.votrevu.com for $63 ($93 value) through June 24th, 2010.