All Posts Tagged With: "Hamadi Beauty"
Selena Gomez Hair. I just found out that the hairstylist genius behind Selena Gomez' hair at the 2011 People's Choice Awards was Jamal Hammadi, celebrity hairstylist and creator of the organic haircare line, Hamadi Beauty. Stay tune for the complete details. xo Marta Walsh.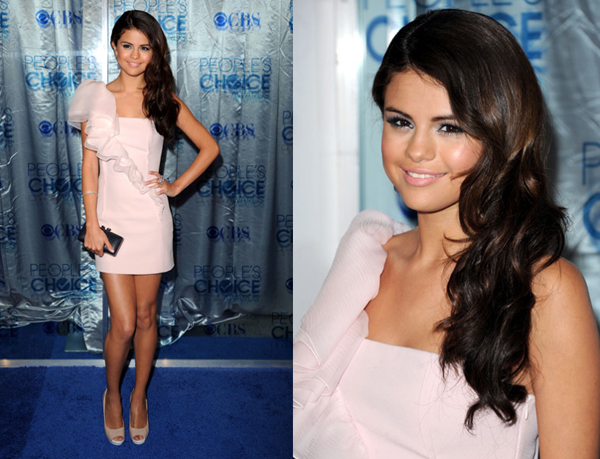 Jamal Hamadi is the hair stylist to the stars.  Jamal is responsible for some of the most glamorous celebrity hairstyles like: Sharon Stone, Drew Berrymore, Naomi Watts, Maggie Gyllenhaal, Heather Graham, Linda Evangelista and more.  During his work as a stylist Hamadi noted the absence of chic, fashionable organic hair products on the market.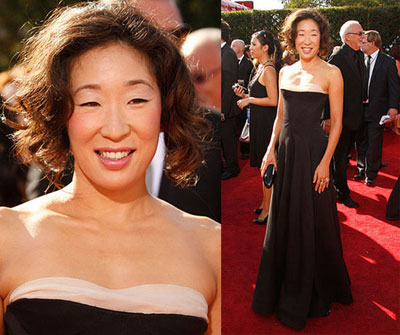 This led to create Hamadi Beauty, which used 100% organic essential oils and plant extracts and contains no harsh chemicals.  Several of the products are USDA -Certifies Organic, and all the packaging is 100% biodegradable.  Hamadi hair products are "Tested on Actresses" , never on animals.  Jamal Hamadi styles Sandra Oh's hair from Grey's Anatomy for the 59th Annual Emmy Awards Last night.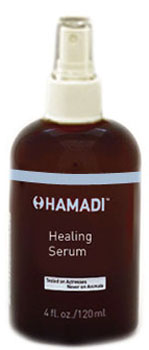 Hamadi Beauty has a new addition to their line: Hamadi Beauty Healing Serum which is a ready-to-wear repair for dry to normal hair.  It is also the perfect post-summer fix for your strands.  What it does: Hamadi Beauty Healing Serum is a blend of natural, healthy ingredients that work together to replenish not only the appearance of your hair, but its condition as well.  Ideally suited to repair damaged ends and color treated, dry over processed hair.  It moisturises, de-frizzes repairs and revitalizes your hair.  "I designed the Healing Serum as a ready-to-wear treatment, one the women can spray in their hair at any time and just go" says Jamal. "Now damage can be treated at any time, all day long and women don't have to wait to find the time to do a deep treatment mask."  How to use: work into your ends to really moisturize and and then style or mist lightly over all the hair for a quick moisture.  Also can be used a s deep penetrating treatment, spray generously, fully saturating the hair and massage directly  to your scalp.  Main ingredients include: sunflower oil, avocado oil, olive oil, a blend of ylang-ylang, Moroccan vanilla, bergamot, and palmarose essential oils (via an official Hamadi Beauty press release).  Cost: $12 for 2 oz bottle.  $24 for 4 oz.  Where to find it: www.hamadibeauty.com and Fred Segal Apothia.             
Hamadi Beauty haircare line is made with 100% organic essential oils and plant extracts created by Jamal Hamadi.  Jamal is famous for creating glamorous hair styles for Julianne Moore, Naomi Watts, and Linda Evangelista.  He also worked on the New York and Parisian fashion runways for Chanel, Christian Dior, and John Galliano.  Hamadi Beauty haircare products are completely biodegradable, fragrance free, dye free, and tested on actresses not on animals. 
Hamadi Beauty Lemon Mint Hair Wash is a shampoo designed specifically for blondes.  What it does?  It removes product and environmental build-up.  Protects blonde hair from chlorine, seals color, and refreshes scalp.  Hamadi Beauty Lemon Mint Hair Wash contains essential oils of peppermint, green mint, white cedar, and lemongrass.  Cost: $27.