All Posts Tagged With: "lash lacquer"
What I call the NEW Film Noir Lash Lacquer by Hourglass is revolutionary. By introducing a whole new lash makeup category the Lash Top Coat, Lash Paint, or Lash Lacquer. Quite brilliant. I'm wearing it right now and just love it. It adds instant gloss, bold pigment, length, and volume to lashes. Another plus, it doesn't rub of and is long lasting. The applicator looks like a lip gloss brush or a nail polish brush. You simply paint lashes top and bottom and done. Super drama. You can also apply after a mascara to elongate the outer corner of your lashes. Needles to say, I'm also impressed with the Hourglass Film Noir Full Spectrum Mascara in Onyx. Star products in my option and a must-have for all the lash lovers.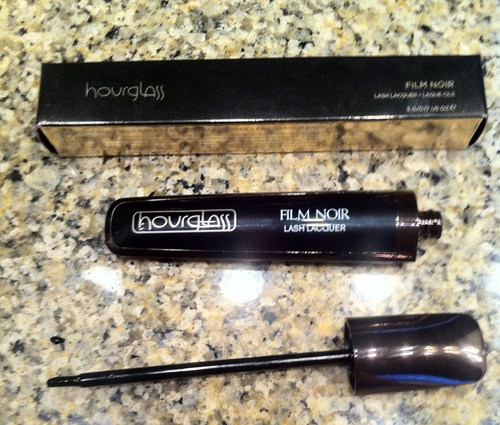 Hourglass Film Noir Lash Lacquer in Kohl. "An ultra-glossy, inky black top coat for lashes that creates length, volume, and showstopping shine. Hourglass Cosmetics Founder Carisa Janes and Artistic Director Gina Brooke are breaking new ground in the beauty space, offering the first product in a new category to redefine lashes."-via Hourglass.