All Posts Tagged With: "Love Magazine"
Sienna Miller looks stunning on the cover of Love Magazine Issue Four. I must admit, however, I would never ever guessed it is Sienna Miller, looks nothing like her (I mean the big boobs and huge lips…not so much like real life Sienna…)! Maybe they just used Sienna's image and made it something new, bigger than life, unrealistic perhaps?
The 2nd of 8 covers, of Love magazine issue #4 features Alessandra Ambrosio; shot by Mert Alas & Marcus Piggott. Marta Walsh says: "wow factor".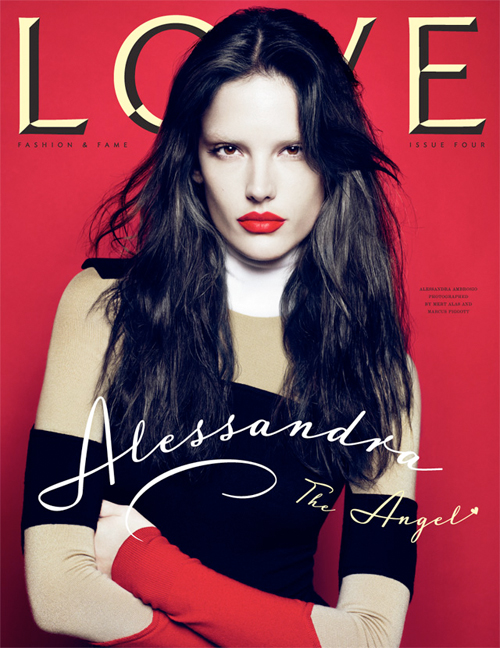 Rosie Huntington-Whiteley looks absolutely breathtaking in a Dolce & Gabbana dress on the cover of Love Magazine. The queen of bombshells has just arrived! LOVE Magazine is a twice yearly fashion magazine. Their new issue is out 23rd August 2010.