All Posts Tagged With: "Patisserie macaroons"
Get swept away to Paris and indulge in an array of Patisserie macaroons with the new Marc Jacobs Splash Collection. Inspired by the simple, yet decadent pleasure of a Parisian patisserie, these three limited edition scents awaken the senses and entice the palate as the perfect summer treat.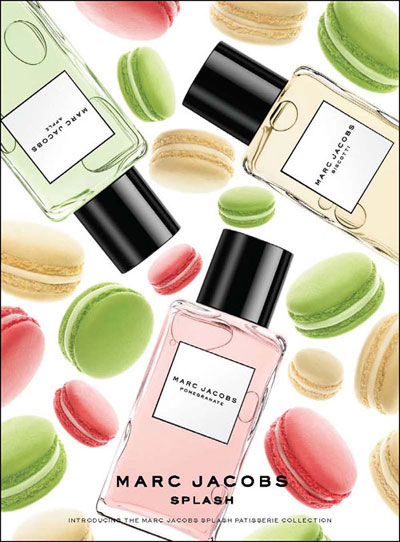 Packaged in luxurious glass bottles, these in three crisp scents: Apple, Biscotti and Pomegranate.
Apple: Aromatic and energizing, this intriguing fresh scent evokes the tartness of an Apple, Lemon and Grapefruit, with the unexpected surprise of Rosemary, Jasmin and Magnolia. Developed by Yann Vasnier of Givaudan in a crisp, green tint.