Milan Fashion Week. Show: Alberta Ferretti. Makeup by MAC Cosmetics.
The look and inspiration: "Its a monochromatic palette of beige, nude and gray Inspired by nakedness and nature, the girls are ethereal but not too fairy-like They've got an edge A 1950's/Jennifer Connelly inspired brow takes the focus." – LUCIA PIERONI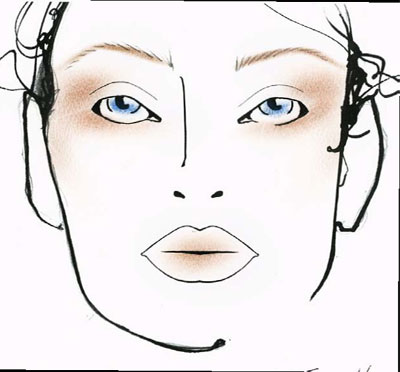 The makeup breakdown: Products are all by MAC.
Eyes:
CopperPlate eye shadow– blended along the outer corners of upper lids and from the middle of the lash line outwards on bottom – very faded
Eye Shadows in Copperplate and Typographic – brushed up and through the top line of the brow to elongate and exaggerate
No mascara, lashes curled
FACE:
Strobe Cream – to prep the skin for a raw, nude, creamy look
Select MoistureCover Concealer – used only where needed
Invisible Set Powder – used on centre of face
Vanilla Pigment – to highlight cheek bone using brush 224
Bone Beige Sculpting Powder – used on apple of cheek to add warmth to skin tone
Lip:
Lipsticks in Siss and Myth – blended and patted on top with finger