Introducing HALSTON WOMAN and HALSTON MAN: Two New Fragrances from the House of Halston.
In August 2009, Halston, in partnership with Elizabeth Arden, will introduce a modern interpretation of the award-winning Halston signature fragrances. HALSTON WOMAN and HALSTON MAN are inspired by the classic Halston fragrances and reflect the casual elegance and luxury of the Halston fashion aesthetic.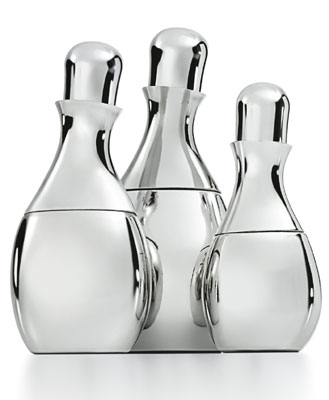 HALSTON WOMAN
"Reintroducing the Halston fragrance was a natural evolution for the brand. Fragrance is a representative of personal style and we wanted to bring Halston's design principles to a genre beyond apparel."-Bonnie Takhar President & CEO, Halston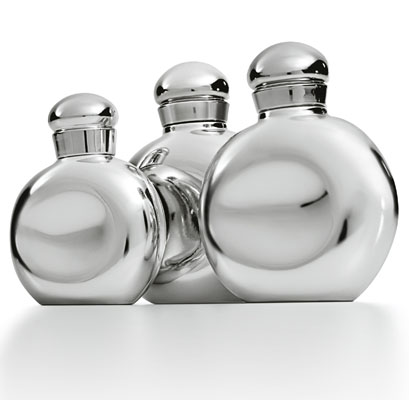 HALSTON MAN
Created to honor the classic Halston brand, HALSTON WOMAN and HALSTON MAN can be described in a word – chic. These scents, evoke an attitude of effortless glamour and luxury. Incorporating notes from their predecessors, HALSTON WOMAN and HALSTON MAN stay true to the legendary design sensibility of Roy Halston himself.
"The Halston fragrances are considered among the great fragrances in history. We wanted to create an homage to the original Halston men's and women's fragrances. We drew upon the original fragrance structures and crafted fresh interpretations of the original fragrance accords. We then washed the iconic fragrance bottles with a warm platinum finish which is beautiful and modern. We did this work with a reverence and respect for the brilliant work that came before us. It was an honor to have this opportunity."- Ron Rolleston Executive Vice President, Global Marketing, Elizabeth Arden
To create HALSTON WOMAN and HALSTON MAN, Elizabeth Arden turned to one of the masters of modern perfumery, Carlos Benaim, Vice President of Perfumery at International Flavors and Fragrances. Early in his career, Mr. Benaim trained with renowned perfumer, Bernard Chant, creator of the original Halston fragrance. In subsequent years, Mr. Benaim also collaborated with Halston to create the limited edition fragrance HALSTON 101. Mr. Benaim created these new fragrances by introducing new luxurious ingredients and updating the structures of the original scents.
"My vision was to create a contemporary expression of the original Halston fragrances and capture the sensuality and luxury inherent in Halston's personality."- Carlos Benaim
Halston Today: A new era for Halston fashion began in 2007 when Tamara Mellon, founder and President of Jimmy Choo, recognized an outstanding opportunity for the Halston brand. Along with Hilco Consumer Capital, Harvey Weinstein and Bonnie Takhar, President and CEO of Halston, they brought their vision to life. The renewed Halston fashion brand paid homage to the iconic designer's aesthetic of impeccable sensuality and grace. The inaugural collection was revealed during New York Fashion Week in February 2008 and brought full circle a career that truly began at the top.