Thanks to L'Oreal Paris, I was invited backstage at the Beyonce concert in Phoenix tonight, and actually meet & greet Beyonce! I'm a huge Beyonce fan and couldn't be more excited!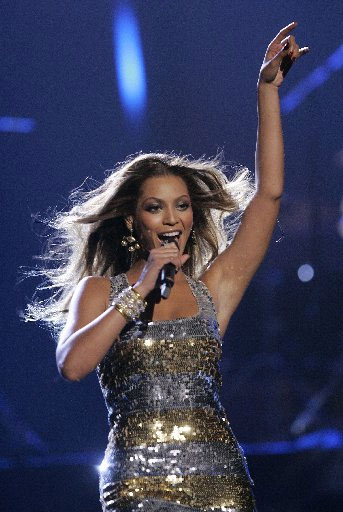 Beyonce is also L'Oreal Paris beautiful face, and I always get inspired when I see her wearing L'Oreal makeup!
I hope to get a chance to take a photo with Beyonce tonight and share it with you!
Marta Walsh (photo below) is wearing, The Infallible Never Fail Plumping Lip Gloss in Plumped Red (LOVE) and HIP Matte Shadow Duos in Platinum (super Glamorous), all by L'Oreal Paris.

Marta Walsh (Click image to enlarge)
I'm going to be twitting from the Beyonce concert so make sure to follow me on Twitter: www.twitter.com/TalkingMakeup
Check out L'Oréal Paris newest collections for Fall 2009!