Start of the year 2010 right with these fabulous beauty products from Miss Oops and Brow Guru Christi Harris!
Miss Oops: Rescue Sponge ($10) Deodorant marks on your clothes? Make-up powder on your collar? No problem, you've got Miss Oops Rescue Sponges. No need to wet your clothes, just briskly rub the dry sponge against the offending mark and watch it disappear. The patent-pending sponge comes two to a pack and are reusable. Safe to use on all fabrics.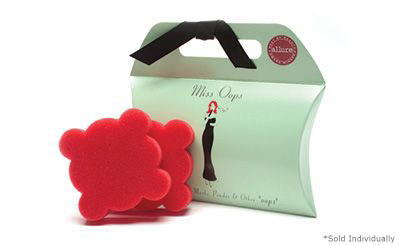 Pedicure in a Bottle ($18) Could builders sand furniture with your feet? If so, then Miss Oops Pedicure In a Bottle is your new best friend! Miss Oops Pedicure in a Bottle actually exfoliates, then hydrates your feet. Plus, it's easy to use! Most exfoliating creams require you to rub the formula on your feet and then wash it off. Not Miss Oops. The exfoliating component is actually absorbed into the skin. Plus, with this non-greasy formula, you can apply it in the morning and wear your shoes without that "slippery-greasy" feeling. The combination of glycolic and salicylic acid, shea butter, peppermint, menthol, and lavender leave your feet feeling smooth and smelling pretty – just like you had a pedicure!
Show Stoppers ($15) These reusable silicone nipple covers are the perfect weapon to prevent "perk out." Show Stoppers are tapered at the edges making them invisible under garments. Plus Show Stoppers are reusable up to 15 times. Miss Oops Show Stoppers….show's over!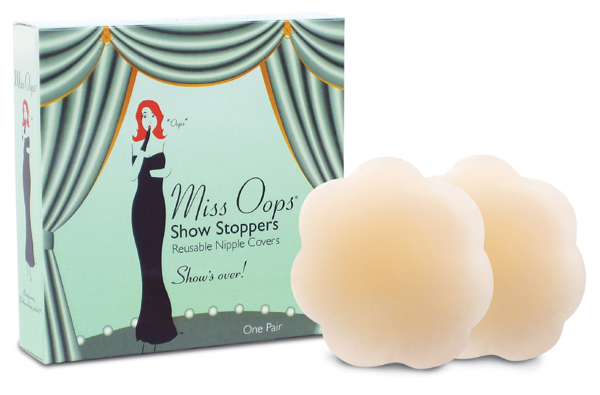 Christi Harris:
Brow Planning System ($59) Beauty expert Christi Harris introduces a complete approach to shaping and maintaining the perfect brows. Featuring all the tools you need to naturally fill and contour, the at-home kit makes you your own brow artist—no experience necessary.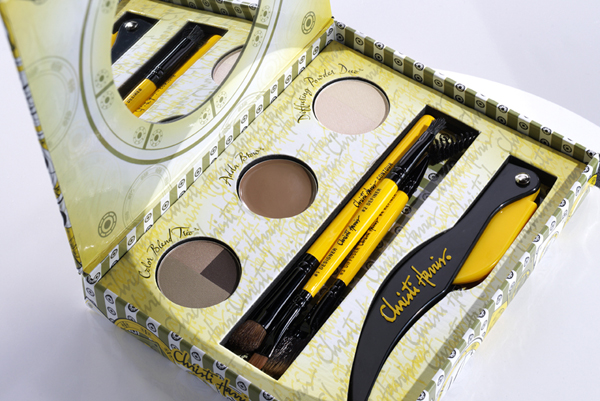 Miss Oops founder Jennifer Higgins interviews with Marta Walsh