New York Fashion Week. Carolina Herrera Fall 2010. Hair by Orlando Pita @ ORLO using Moroccanoil. Master stylist Orlando Pita creates a sophisticated look that displays the instinctive elegance and modern strength of long, luxurious hair. The look emphasizes smooth, clean lines refined by the feminine allure of silky, lustrous hair. Beautifully polished strands are center parted and placed sculpturally behind the ear and flow down the back to counterpoint the varied, refined textures of the designs.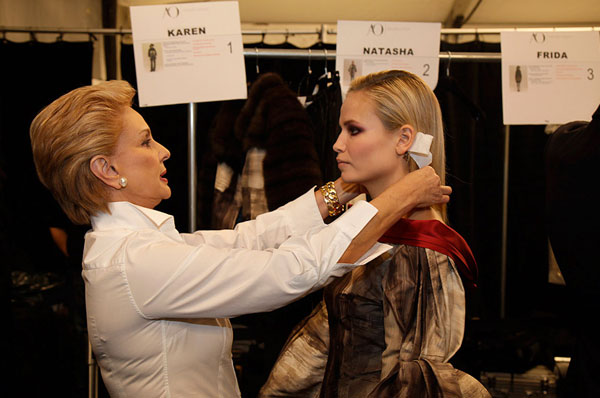 There is an alluring confidence in the women who inspired the Fall, 2010 Carolina Herrera collection. A sophisticated feminine attitude and striking details reveal an integrity to luxury. Portraits printed on silk and realized only with a closer look, embroideries have a frenetic etched quality; stones lose their reflection when covered in felt. Shades of camel are injected with Prussian blue, deep red and okra floral print. Proportion is created with volume added to the forearms of sleeves and bell shaped skirts on dresses and coats. Degradé Prince of Wales and mohair windowpane wool inject masculine charm. For evening, fluid ruffles and sculpted pleats wrap around a more constructed form; instinctive elegance.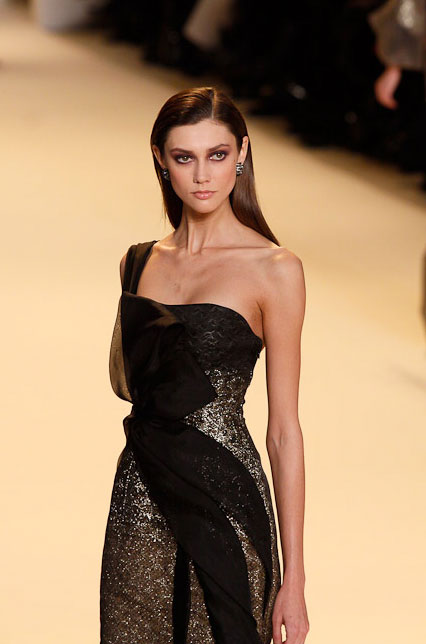 To create the look: Hair Tutorial
Orlando blow dried the hair straight using Moroccanoil Hydrating Styling Cream to create soft hold and a smooth, frizz-free texture that emphasized shine. "Moroccanoil Hydrating Styling Cream gives a beautiful shine and rich smoothness to the hair. I used it to eliminate and prevent any sign of frizz or static, and to create a polished texture."
After parting the hair in the middle, Orlando smoothed the strands behind the ear to show off the face and brushed the sides and back of the hair for added smoothness. He finished with a fine mist of argan oil-infused Moroccanoil Luminous Hair Spray for strong hold that looked weightless and allowed hair to move naturally without losing its shape. According to Orlando, "Luminous Hair Spray also gave a really nice boost of shine to the hair while giving it movable hold."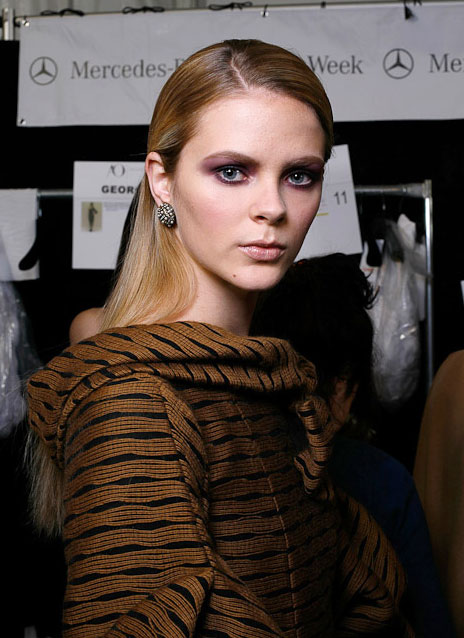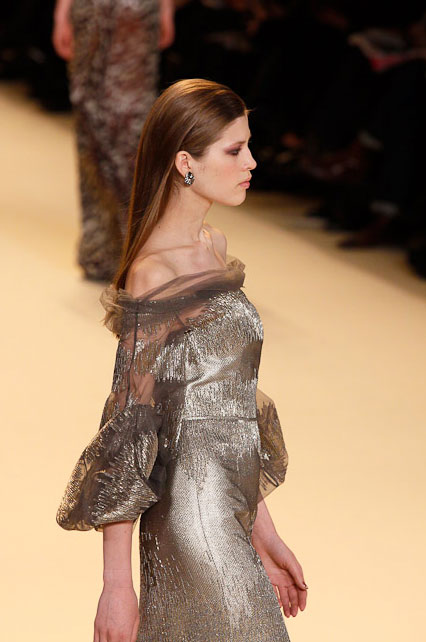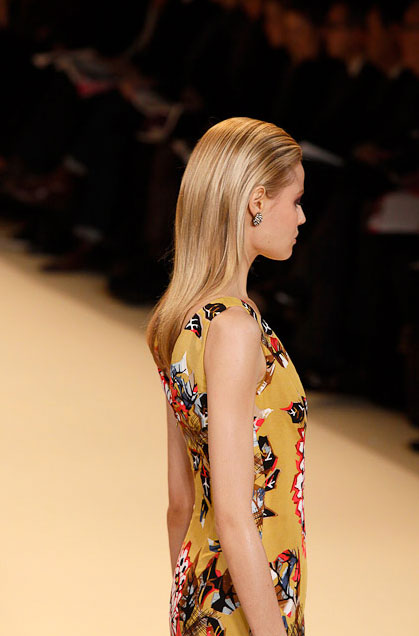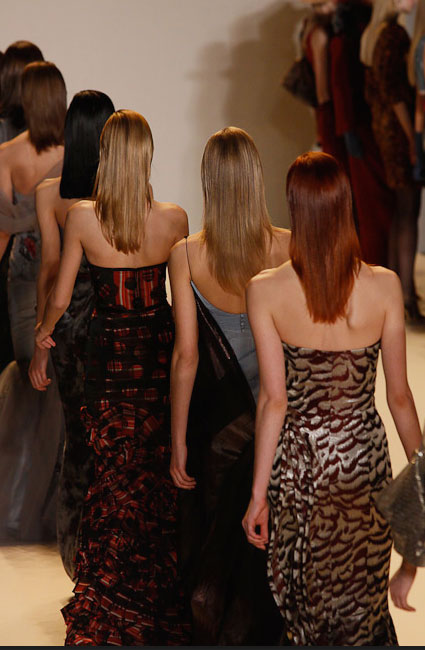 Moroccanoil luxury professional argan oil‐infused products are sold exclusively in fine salons and spas worldwide (www.moroccanoil.com).