All Posts Tagged With: "Georges Hobeika"
"Exotic beauty, passion and grace…that is the orchid. From its elegant stem to its delicate blossom, the orchid is the most coveted flower on Earth and is the inspiration for Georges Hobeika's Spring-Summer 2012 Couture collection."
Introducing Georges Hobeika Couture Spring/Summer 2012 Collection
(Paris, France – July 4th, 2011) – Muse of legend and inspiration of timeless feminine grace, Greek goddess Antheia is the inspiration for Georges Hobeika's Fall-Winter 2011-2012 Couture Collection.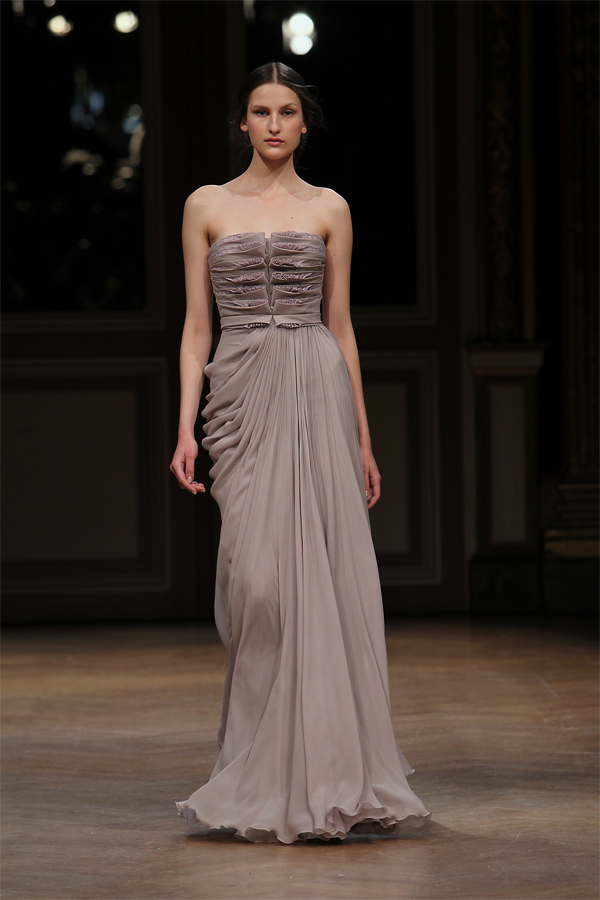 Georges Hobeika Fall-Winter 2011-2012 Couture Collection
(Las Vegas, NV – June 19th, 2011) – Co-host of the evening Giuliana Rancic is equisitely elegant in Georges Hobeika at the 2011 Miss USA Pageant. Rancic looked simply stunning on the stage, crowning Miss California, Alyssa Campanella, with the Miss USA title while wearing a bronze Georges Hobeika sheer crepe georgette gown. Rancic illuminated the stage in the couture gown which featured cap shoulders embroidered with bronze pearls and Swarovski stones in addition to an embroidered necklace illusion.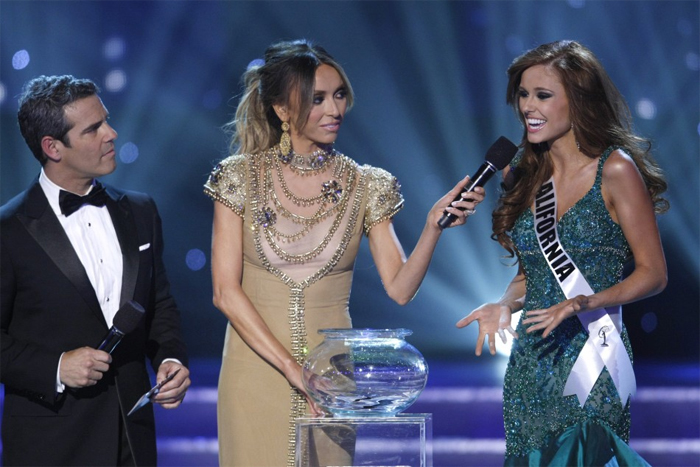 GIULIANA RANCIC IS EQUISITELY ELEGANT IN GEORGES HOBEIKA COUTURE AT THE 2011 MISS USA PAGEANT
See Giuliana Rancic's Dress by Georges Hobeika on the runway:
(June 15, 2011) – Miss USA Rima Fakih looks haute in Georges Hobeika as she joins Miss Universe Ximena Navarette to unveil "Miss Universe by OPI" in Las Vegas. Miss USA selected a sexy pink and black sequined cocktail featuring a keyhole bust for the launch of OPI's pageant-inspired nail lacquer shades.

RIMA FAKIH LOOKS HAUTE IN GEORGES HOBEIKA PHOTOGRAPHED WITH MISS UNIVERSE XIMENA NAVARETTE
(Chicago, IL – June 4th, 2011) – Legendary actress Minnie Driver was mesmerizing in Georges Hobeika at the Starlight Midwest 25th Anniversary Gala. Both fashionable and gracious, Driver hosted the event to raise money for chronically ill children throughout Illinois, Indiana, Michigan and Wisconsin while beautifully donning a white silk gown with gold sequin embellishment from Georges Hobeika's Spring/Summer 2011 Signature collection.
Minnie Driver Wears Georges Hobeika Gown, see more pics…
(Beverly Hills, CA – June 4th, 2011) – Megastar Jennifer Lopez is iconic in Georges Hobeika during last night's UCLA Longevity Center's 20th Anniversary ICON Awards. J. Lo took the stage in a nude Georges Hobeika cocktail dress with sequin waistline and geometric cutouts from the designer's Spring/Summer 2011 Signature Collection as she presented Jane Fonda with this year's 2011 ICON Awards.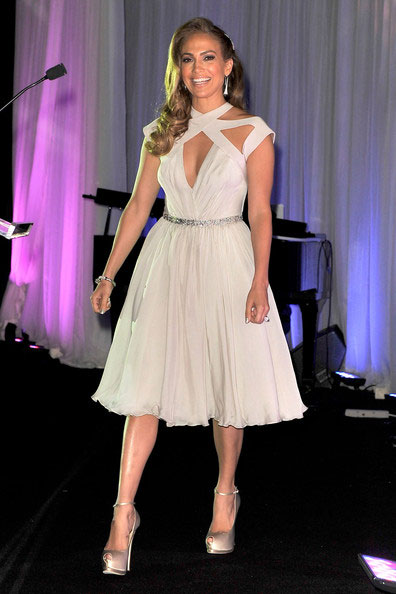 J. LO IS ICONIC IN GEORGES HOBEIKA AT THE ICON AWARDS
Hollywood, CA – April 11th, 2011) – Actress Lucy Hale is gorgeous in a Georges Hobeika Signature cocktail dress at the Los Angeles premiere of Scream 4. Hale attended the premiere for the fourth installment in the Scream series wearing a black sequin cocktail dress with mesh cutout sleeves and center keyhole from Georges Hobeika's Spring/Summer 2011 Signature Collection.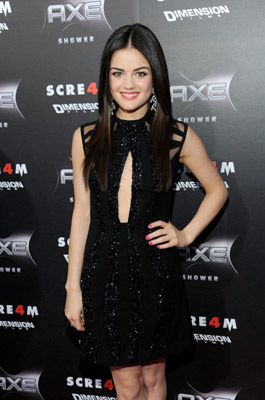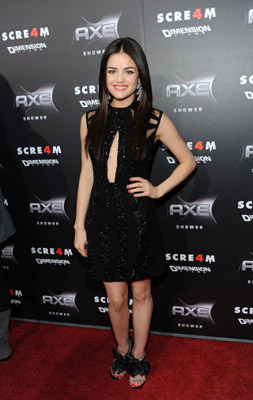 Accentuating the female form is nothing less than a labor of love for couture designer Georges Hobeika. For over 20 years, his passion and inborn talent have combined to envision masterpieces that exude femininity and sensuality with a creative touch that is all his own. Every Hobeika design is the quintessential expression of a woman's inner beauty and seductive nature perfectly balanced with virtuous grace.