All Posts Tagged With: "Holiday Gift Guide"
Vogue.com's Holiday Gift Guide is now live! This year, the editors at Vogue have scoured the shops to pull together three distinct wish-lists—Vogue's 10 Under $30, 10 Under $100, and 10 for Men. From tie-dye kits ($20) to sequined clutches ($85), there's something beautiful for everyone's style and budget this holiday season!
Read full article in Vogue.com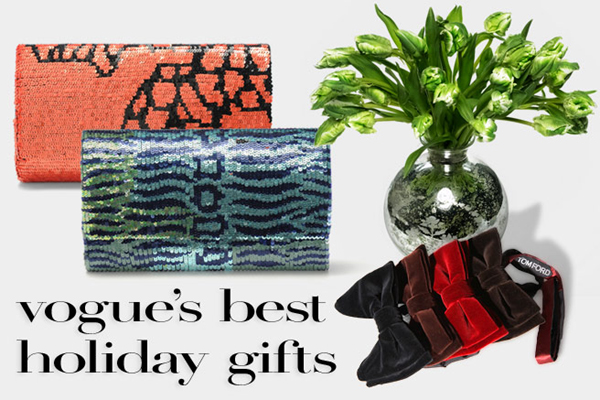 Megan McIntyre, our fabulous friend at www.dailymakeover.com compiled a FANTASTIC holiday gift guide that includes 100 expertly culled items for a range of recipients at multiple price points. You don't want to miss it. READ HERE!
With the holidays quickly approaching and budgets top-of-mind, Estée Lauder's NEW Holiday Gift Guide has made finding the perfect gift for the special women on your list EASY! Want more? Spend $39.50 or more and customize your free gift!
Shop by…
• Top 10 Gifts
• Category
• Price
• Theme