All Posts Tagged With: "Kenneth Cole"
Fall is in the air. That means it's going to get cooler soon. It also means that now I can play around with my favorite makeup and beauty products for this season.
NARS Andy Warhol Back Room Nail Polish, a black nail polish perfect for the darker and colder days, is a very mysterious polish… it's a bit edgy, yet elegant.
NARS Andy Warhol Satellite of Love Highlighting comes from the house of NARS, the masters when it comes to blushes. To combat looking pale in the fall I like to fake it with this one.
I'm making my transition to Spring & Summer with these hot shoes by Kenneth Cole called New York Shop Savvy Heels. I have a feeling I'm going to live in them, ha! Great for both daytime work i.e. my open houses in Paradise Valley Arizona and evening, dinner, dancing, etc. My kinda shoes. So Marta:)
Kenneth Cole New York announces the launch of its new touch screen watch series, the first of its kind in the fashion-forward watch category. This innovative feature bridges fashion and technology, allowing the consumer to interact with time with the touch of a finger.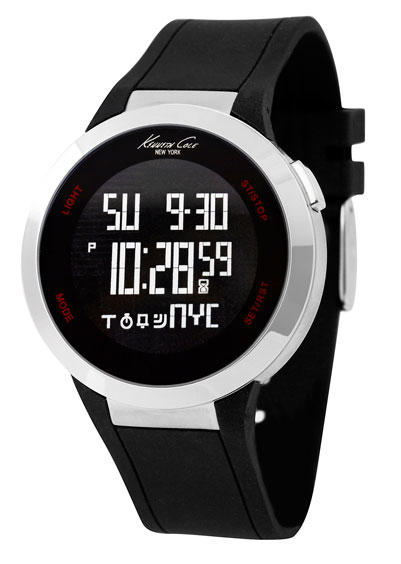 The Fall issue of TIME Style & Design is on newsstands now.
Editor Kate Betts has joined together the ultimate fashion insider, Isaac Mizrahi, with the ultimate outsider, Joel Stein, to blog from the shows and parties all week long: http://time-blog.com/live/ !
Also in TIME Style & Desigh: "10 Questions: Kenneth Cole" The acclaimed designer tells TIME Style & Design what kind of shoes he would design for the U.S. Presidential candidates, "For [John] McCain, a pair of the 'right wing' tips. For Obama, a comfortable sport shoe, good for 'running in.' May the hardest-working and best candidate win, and may the only loafer that makes it into the White House be mine."