All Posts Tagged With: "Kiss Me Mascara"
Jamie Chung graces the small screen this Fall as the lead in the highly anticipated ABC Family show SAMURAI GIRL.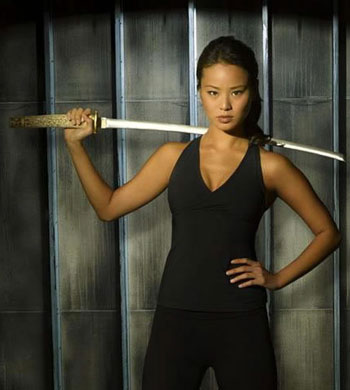 Samurai Girl is on September 5th, 6th and 7th on ABC Family, so make sure you watch it and let us know what you think.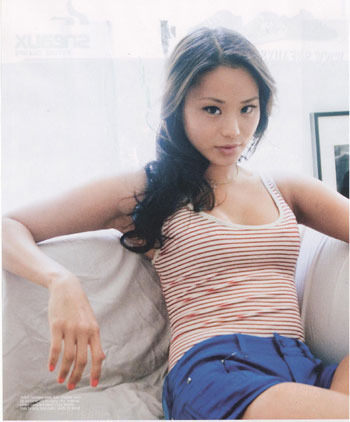 The show revolves around Heaven (Chung), the adopted daughter of wealthy parents, who strives to balance a normal life with the Samurai traditions of her ancestors. The show premieres September 2008. Chung will next be seen starring in Twentieth Century Fox's adventure film DRAGON BALL opposite Justin Chatwin and Emmy Rossum. Dragonball was originally published by Tokyo's Jump Comics and adapted into graphic novels, video games and a highly-rated television series. James Wong will bring this successful Japanese cultural export to the silver screen and Stephen Chow will be producing. The film is set for release on April 8, 2009.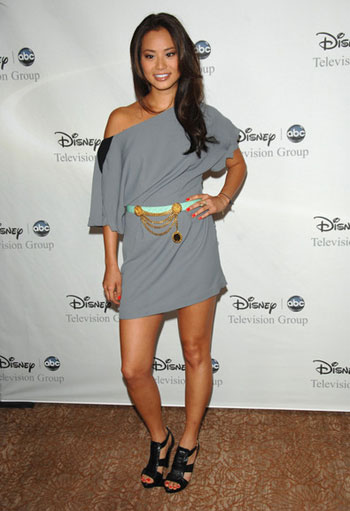 In this interview for Beauty Interviews Jamie talks to Marta Walsh about her roles in the Samurai Girl and Dragonball and shares some of her beauty secrets.
Can you tell us about some of the highlights of your career so far?
I started of with a soap opera. I really enjoyed my character it was very different from anything I've done before. It has a tragic life. My breakout role I believe would be Samurai Girl, it's coming out September 5th, 6th and 7th and it has just been an amazing adventure. From kicking butt through martial arts, swinging the Samurai Katana sword, and learning the Samurai way. As well as emotionally growing as a character and as an actor. It has been fantastic. Also, Dragonball which comes out in April of 2009. I don't know if you ever seen the cartoon, but it is based on a Dragonball series by Viz Media which has been a mega comic success in Japan, the Unites States, and internationally. Dragonball has a huge cult following. I got to play the role of Chi Chi which is Goku's love interest played by Justin Chatwin. The movie was shot in Mexico City and in Durango City. Dragonball is my first motion picture deal, I never done anything like this before. It was pretty ecstatic to play these roles back to back.
I recently interviewed actress Eden Riegel for BeautyInterviews.com.
Eden Riegel is an Emmy winning actress who is also known for her role as Bianca Montgomery on the daytime drama All My Children, the first character on day time soap opera that 'came out' as a lesbian. Eden also made history when she shared the first lesbian kiss on American daytime television.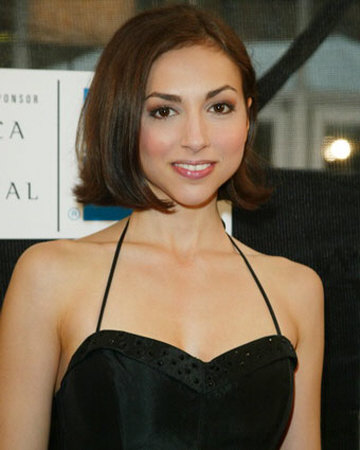 Eden Riegel, Actress.
Eden and I chatted about her beauty secrets, being part of The World Patrol Kids as a child together with Natalie Portman, and why she is passionate about her new Internet series: Imaginary Bitches.
Imaginary Bitches is a web series created by Andrew Miller that premiered on May 2nd, 2008. 13 five-to-seven minute webisodes comprise season one. New episodes are released weekly on Friday nights at 11:00PM EST on the Imaginary Bitches Official Web Site, and on the Imaginary Bitches YouTube Partner Page.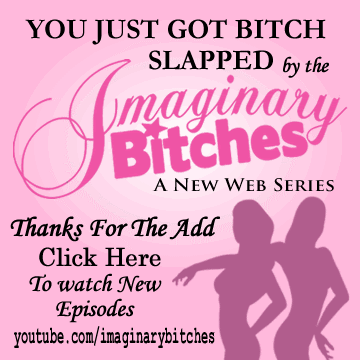 The series tells the story of a single girl (Eden) who deals with the lonely reality that all her friends are in serious relationships by creating imaginary friends to talk to… who turn out to be serious bitches.
Eden Riegel was a pleasure to chat with. Eden is super sweet, intelligent, funny, and sexy. She is the kind of girl any guy would love to be with. I know she is married to director Andrew Miller. So Andrew, if you are reading this, you are a lucky man!
Here is a preview of my interview with Eden Riegel and her beauty secrets:
I keep my hair beautiful thanks to…
I use Kerastase, I'm addicted to it. Wonderful products. I use everything from the whole line. I would never ever use anything else. When I travel I take it with me. The water in New York is so different than in Los Angeles, but it works on both coasts and even abroad. And I just love when my hair is thicker, softer, and much more luminous. My favorite is the ole-relax line, the orange bottles.