All Posts Tagged With: "LA models"
Several hundred Hollywood stars, fashionistas, philanthropists and civic leaders dropped by Beverly Hills' longest lasting boutique, GRETA, on Wednesday evening (November 18) from 6 – 9 pm for a first look at Sachin + Babi's Resort 2010 collection, available exclusively in Beverly Hills at the fine women's apparel establishment located at 141 S. Beverly Drive.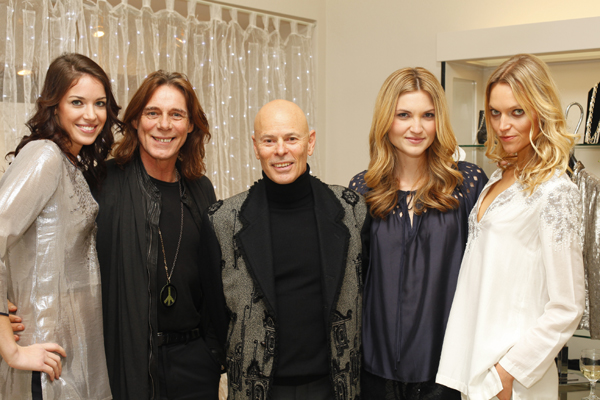 Celeb stylist George Blodwell and LA models wearing Sachin + Babi Resort 2010
The moment the red carpet rolled out, Beverly Hills Mayor Nancy Krasne proudly presented boutique owner Greta with a special commendation from the BH City Council recognizing the wonderful woman who has stayed in business on South Beverly Drive for 48 years. Michael Papajohn ("Transformers: Revenge of the Fallen"), Chelsea Gilligan (Miss California Teen USA), Jazmin Whitely (MTV's "House of Jazmin"), Judy Tenuta (star comedienne), Ben Mittleman ("Dying the Live"), Amanda Luttrel Garrigus (E!) and famed celebrity stylist George Blodwell joined the dozens of long-time Greta clients and friends enjoying fine French and German wines, delectable hors d'oeuvres from Mako and informal modeling by the most gorgeous professionals from LA Models.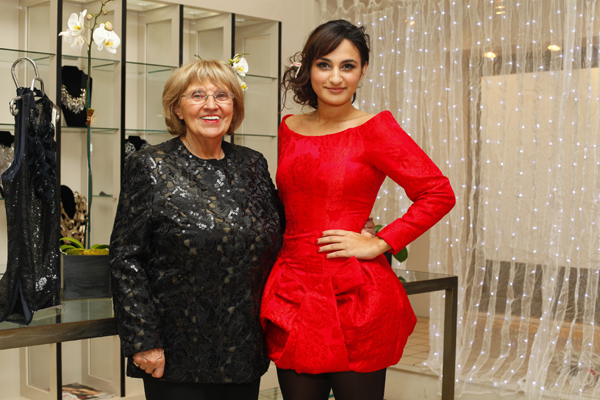 Greta and Jazmin Whitley of MTV's House of Jazmin.