All Posts Tagged With: "MAC Studio Sculpt Foundation SPF 15"
New York Fashion Week Fall 2009 report: I asked James Kaliardos, MAC Lead Makeup Artist, backstage at Luca Luca Fall 2009 fashion show about MAC Studio Sculpt Foundation SPF 15 and why he likes to use it on models to achieve the runway makeup look for the show.
"I really like it…MAC Studio Sculpt Foundation…because it has good coverage and it can also be thinned out so it can be very transparent. It is a very easy product to use."-James Kaliardos.
Watch James Kaliardos for MAC Cosmetics here. Video was taken at Warren Tricomi New York The Plaza salon by Marta Walsh:
Marta's video blog for today was provided by www.misslush.com style & beauty video sharing website. Upload your video today, just register it's FREE, and upload! 
MAC Studio Sculpt Foundation SPF 15 Q&A With Gordon Espinet Vice President Global Makeup Artistry MAC Worldwide.
Q: How does this formula perform differently from other foundations in the M·A·C line?
Studio Sculpt is incredibly versatile, which makes it unique for many reasons, since its texture is silky and creamy, gliding effortlessly onto skin while providing a natural, velvety finish that's both modern and natural. It can be blended with moisturizer for a more sheer finish that's never streaky, or combined with concealer for more full coverage. Create a matte finish by applying powder afterwards, or use Studio Sculpt alone to emphasize skin's natural sheen and highlights.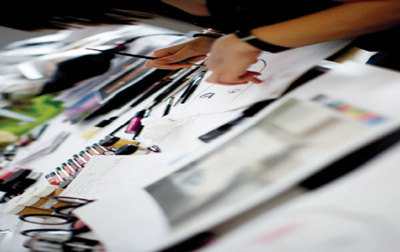 Q: Why was this product key for you and your team during fashion week? Has Studio Sculpt been used in any photo shoots?
We have anxiously wanted to offer a foundation that leaves skin looking well-hydrated and completely nourished, and can stand up to being used in various ways. Studio Sculpt can be sheered out or used with powder; it always looks flawless, which is a backstage dream. It is the perfect formula for both film and digital photography, in black and white or color. It's extremely user-friendly, and the finish remains true and consistent in both color and texture.
MAC Studio Sculpt Foundation SPF 15 Q&A With Nick Gavrelis Vice President Global Product Development, Face & Pro MAC Cosmetics.
Q: Talk about the development process for Studio Sculpt Foundation SPF 15. What was the need you were filling? Was it due to demand from customers, makeup artists, or both?
It began about two and a half years ago. M·A·C artists all around the globe helped identify the need for a new kind of cream foundation. We wanted it to give a long-lasting, medium-coverage yet buildable finish, with long term hydrating benefits. We went into the lab aiming to create a formula with modern aspects, like a gel base, combined with a very luxurious, rich, creamy feel. It had to have the wear, flexibility and flawlessness that our makeup artists demanded, as well as the comfort, moisturization, smoothing and perfecting qualities that real women have been asking for.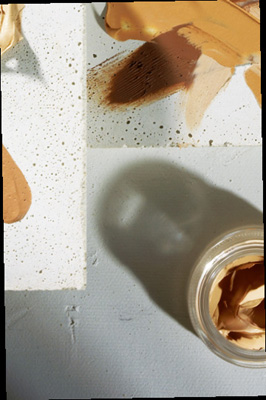 Q: How many seasons did you test Studio Sculpt backstage?
The Spring/Summer 2009 Fashion Week that took place this past September and October was the third and final season of testing done by the M·A·C Pro Team. Their passionate feedback helped us adjust and ultimately perfect the formula. For example, we tweaked the way the product glides onto the skin, which ultimately improved the blending time customers experience when applying Studio Sculpt.