All Posts Tagged With: "recipes"
The Oprah Winfrey Show: Music Superstar Pink and Dwayne "The Rock" Johnson!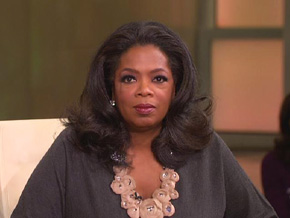 Oprah Winfrey. Photo via: oprah.com
On Friday, February 5, 2010, The Oprah Show is LIVE in Chicago. Everybody's talking about the jaw-dropper at the Grammy Awards! Music superstar Pink is there with another show-stopping performance! Then, actor Dwayne "The Rock" Johnson makes his Oprah Show debut. Plus, one of Oprah's favorite cooks, Cristina Ferrare, reveals her best game day recipes for Sunday. Check local listing for the time the episode air.
Here are some brand new NUVO Sparkling Liqueur recipes to help you ring in this New Year.
A premium vodka made with a small amount of delicate French sparkling wine (Chardonnay with a touch of Pinot Noir), NUVO Sparkling Liqueur is blended with natural nectar and infused with palate-refreshing fruits. It's housed in an ultra-chic bottle reminiscent of luxury perfumes, exuding allure with its soft pink hue. In a glass or in a bottle, NUVO Sparkling Liqueur is the ultimate accessory at any party.