All Posts Tagged With: "Scott Bailey"
I had an amazing opportunity to interview actor Scott Bailey for www.styleinterviews.com !
Here it is:
Scott Bailey stars as "David" in the upcoming Lifetime Original Movie, "Prayers for Bobby", alongside three-time Academy Award nominee and Golden Globe winner Sigourney Weaver. Based on Leroy Aarons' landmark book, Bailey stars as the romantic interest of Bobby Griffith (Ryan Kelley), a closeted gay teenager whose profoundly religious mother drives him to commit suicide due to her inability to accept his homosexuality. "Prayers for Bobby" has its World Premiere on Lifetime January 24, 2009, and also stars Henry Czerny, Austin Nichols, Carly Schroeder and Susan Ruttan.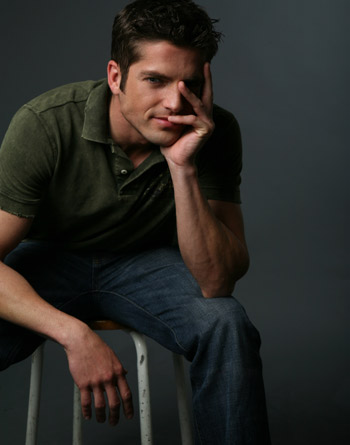 Photo Credit: Tom Cullis Photography.
Bailey previously starred as the lead role of "Roman" in 62 episodes of My Network Television's one-hour dramatic series "Saints and Sinners." He is best known for his three-year series regular role starring as "Sandy Foster" on the CBS daytime drama, Guiding Light. Scott Bailey's first starring role was opposite Virginia Madsen in the LIFETIME original movie, "Just Ask My Children". His other roles include having appeared in "The First Day", "Dawn of Our Nation", MTV's Undressed, Walker, Texas Ranger, Chicken Soup for the Soul and a guest star role on the hit series Law and Order: SVU.
In this interview Scott Bailey talks to Marta Walsh about his passion for acting and first big breaks, his role as David in Prayers for Bobby with Sigourney Weaver, why he looks up to George Clooney and Clint Eastwood, Backlight a new film he shot last fall, plans for the future, and even shares some style secrets.
Marta Walsh: How did you decide on a career in acting and what were some of your first breaks as an actor?
Scott Bailey: I was a bit of a shy kid and had never really done any acting until I took an acting class at UCLA while working toward my PhD in Mechanical Engineering. I figured an acting class would help me present my research without clamming up and sweating profusely. It helped and then some: through acting I found an incredibly creative and expressive outlet as well as a means to explore humanity and life! Playing pretend and telling stories has enriched my life greatly and I have been lucky and blessed to make a living at it!!