All Posts Tagged With: "Sigourney Weaver"
Nick Barose for Patyka prepped screen icon Sigourney Weaver for her film premiere "Red Lights" for the 2012 Sundance Film Festival.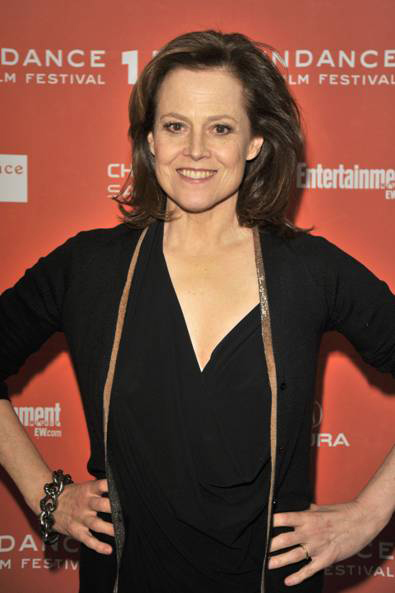 Sigourney Weaver at the "Red Lights" premiere Sundance 2012
Sneak peek to V MAGAZINE's issue #68 upcoming age defying issue – "The Who Cares About Age Issue" – starring legendary female actresses –Jane Fonda, Susan Sarandon, Sigourney on newsstands now. All Photography by: Inez Van Lamsweerde & Vinoodh Matadin.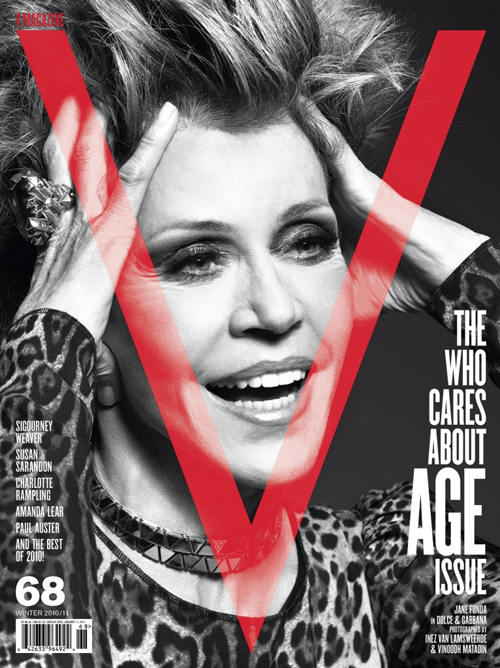 This Tuesday, December 22nd, the legendary makeup artist Sandy Linter will be at the Lancôme boutique in the posh Mall at Short Hills in New Jersey. Sandy, who has worked with many celebrities such as Sigourney Weaver, will be hosting one-on-one appointments from 10am to 6pm. The fee is a pre-pay of $175 and it's all redeemable in Lancôme products. Please call 973-258-0790 to reserve a spot.

Sandy Linter
Here's the address and contact information:
The Lancôme Boutique
The Mall at Short Hills
1200 Morris Turnpike
Short Hills, NJ 07078
973-258-0790
How To Apply Lancôme Ink Artliner in Indigo Charm With Sandy Linter
On my recent trip to New York City I visited the Lancôme boutique on Upper West Side, which was a totally luxuriating (Marta just made this word up) experience. I love makeup and I love Lancôme so as you can tell it felt like heaven to me, lol. The icing on the cake was being introduced to Lancôme's top celebrity makeup artist Sandy Linter, an industry icon. She's worked on more celebrities and supermodels than any artist around. She was recently awarded an Elle Genius Award (check out the April 2009 issue of Elle!) and there's a great interview with her in the April Allure that's part of the gorgeous "Coming of Age" story featuring Cindy Crawford.
When chatting with Sandy, she told me she did makeup for Sigourney Weaver! Sandy also did the makeup charts for the Austin Powers movie. Yes, yes…cool stuff! 
I was thrilled when Sandy Linter offered to makeover my eye makeup, particularly my eye liner. She told me I almost got it right however with my eyes being a bit roundish she suggested I change my eye liner application technique. She recommended Lancôme Ink Artliner in Indigo Charm and to go for a softer eye makeup look. She took off my black eye liner and gave me the following tips on how to apply Lancôme Ink Artliner in Indigo Charm:

Lancôme Celebrity Makeup Artist Sand Linter & Marta Walsh at the Lancôme boutique Upper West side New York City.
I had an amazing opportunity to interview actor Scott Bailey for www.styleinterviews.com !
Here it is:
Scott Bailey stars as "David" in the upcoming Lifetime Original Movie, "Prayers for Bobby", alongside three-time Academy Award nominee and Golden Globe winner Sigourney Weaver. Based on Leroy Aarons' landmark book, Bailey stars as the romantic interest of Bobby Griffith (Ryan Kelley), a closeted gay teenager whose profoundly religious mother drives him to commit suicide due to her inability to accept his homosexuality. "Prayers for Bobby" has its World Premiere on Lifetime January 24, 2009, and also stars Henry Czerny, Austin Nichols, Carly Schroeder and Susan Ruttan.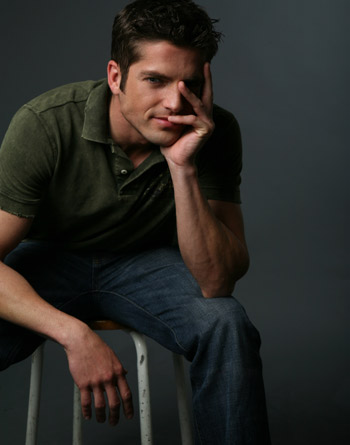 Photo Credit: Tom Cullis Photography.
Bailey previously starred as the lead role of "Roman" in 62 episodes of My Network Television's one-hour dramatic series "Saints and Sinners." He is best known for his three-year series regular role starring as "Sandy Foster" on the CBS daytime drama, Guiding Light. Scott Bailey's first starring role was opposite Virginia Madsen in the LIFETIME original movie, "Just Ask My Children". His other roles include having appeared in "The First Day", "Dawn of Our Nation", MTV's Undressed, Walker, Texas Ranger, Chicken Soup for the Soul and a guest star role on the hit series Law and Order: SVU.
In this interview Scott Bailey talks to Marta Walsh about his passion for acting and first big breaks, his role as David in Prayers for Bobby with Sigourney Weaver, why he looks up to George Clooney and Clint Eastwood, Backlight a new film he shot last fall, plans for the future, and even shares some style secrets.
Marta Walsh: How did you decide on a career in acting and what were some of your first breaks as an actor?
Scott Bailey: I was a bit of a shy kid and had never really done any acting until I took an acting class at UCLA while working toward my PhD in Mechanical Engineering. I figured an acting class would help me present my research without clamming up and sweating profusely. It helped and then some: through acting I found an incredibly creative and expressive outlet as well as a means to explore humanity and life! Playing pretend and telling stories has enriched my life greatly and I have been lucky and blessed to make a living at it!!