All Posts Tagged With: "Sandy Linter"
Lancôme Beauty at Every Age Expert Sandy Linter celebrated the debut of her book The Makeup Wakeup: Revitalizing Your Look at Any Age with co-author Lois Joy Johnson last night at Bergdorf Goodman NYC. Modeling and entertainment icons who were featured in the book including Debbie Harry, Patti Hansen, Carol Alt, Lauren Ezersky, Nancy Donahue, and Alva Chinn, turned out in droves to show their support.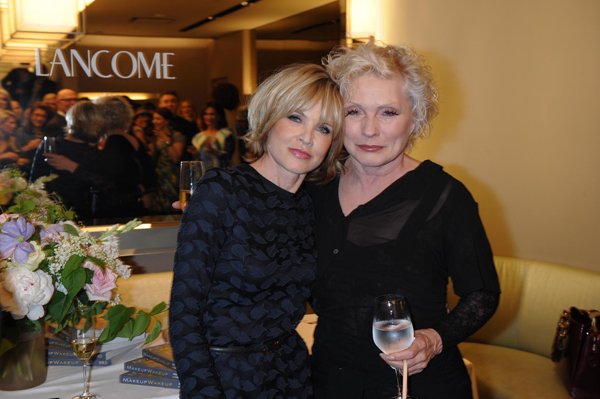 L to R: Lancôme Beauty at Every Age Expert Sandy Linter and Debbie Harry
Sandy Linter has influenced and inspired the beauty and fashion world for more than three decades through her work with celebrities, supermodels and real women. From photo shoots to red carpets, Sandy has made a name for herself as the foremost authority on beauty at every age.
NYC's newest beauty insider address: Did you know that the fabulous Sandy Linter—makeup artist to the stars, beauty legend and Lancôme's Beauty at Every Age Expert—is available for one-on-one appointments at NYC's Rita Hazan Salon? Sandy counts Sigourney Weaver, Bette Midler and Patti Hansen as clients.
Introducing Sandy Linter's Beauty Videos!
Lancôme's very own Sandy Linter, and Lancôme's Beauty at Every Age Expert and makeup artist extraordinaire, has released a series of how-to makeup videos. These instructional videos are a natural next step in Sandy's amazing career, which has taken her from magazine shoots to the red carpet and beyond. Model Jane Powers stars in the videos with Sandy.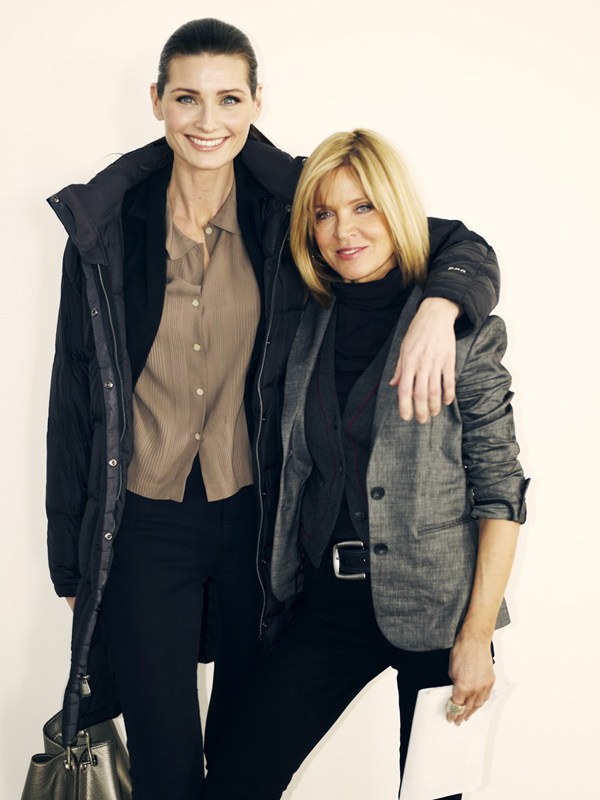 WATCH: There are five videos and Talking Makeup would like to present to you the first two, covering foundation and blush basics, on YouTube.
Flawless Foundation Tutorial–Beauty at Every Age. Do you want a flawless complexion? Watch here for foundation, concealer and powder tips and tricks with our celebrity makeup artist and beauty at every age expert.
This Tuesday, December 22nd, the legendary makeup artist Sandy Linter will be at the Lancôme boutique in the posh Mall at Short Hills in New Jersey. Sandy, who has worked with many celebrities such as Sigourney Weaver, will be hosting one-on-one appointments from 10am to 6pm. The fee is a pre-pay of $175 and it's all redeemable in Lancôme products. Please call 973-258-0790 to reserve a spot.

Sandy Linter
Here's the address and contact information:
The Lancôme Boutique
The Mall at Short Hills
1200 Morris Turnpike
Short Hills, NJ 07078
973-258-0790
How To Apply Lancôme Ink Artliner in Indigo Charm With Sandy Linter
On my recent trip to New York City I visited the Lancôme boutique on Upper West Side, which was a totally luxuriating (Marta just made this word up) experience. I love makeup and I love Lancôme so as you can tell it felt like heaven to me, lol. The icing on the cake was being introduced to Lancôme's top celebrity makeup artist Sandy Linter, an industry icon. She's worked on more celebrities and supermodels than any artist around. She was recently awarded an Elle Genius Award (check out the April 2009 issue of Elle!) and there's a great interview with her in the April Allure that's part of the gorgeous "Coming of Age" story featuring Cindy Crawford.
When chatting with Sandy, she told me she did makeup for Sigourney Weaver! Sandy also did the makeup charts for the Austin Powers movie. Yes, yes…cool stuff! 
I was thrilled when Sandy Linter offered to makeover my eye makeup, particularly my eye liner. She told me I almost got it right however with my eyes being a bit roundish she suggested I change my eye liner application technique. She recommended Lancôme Ink Artliner in Indigo Charm and to go for a softer eye makeup look. She took off my black eye liner and gave me the following tips on how to apply Lancôme Ink Artliner in Indigo Charm:

Lancôme Celebrity Makeup Artist Sand Linter & Marta Walsh at the Lancôme boutique Upper West side New York City.
Who was wearing Lancôme at the 2009 CFDA Fashion Awards last night? Here is the inside scoop on last night's makeup looks straight from the makeup artists themselves.
Celebrity makeup artist Sandy Linter worked with Michelle Trachtenberg. She accentuated the eyes by first applying Effacernes Waterproof Concealer in Porcelaine I as a shadow base, under eye base and skin corrector giving Michelle a silky soft complexion. Sandy then lined her eyes with Le Crayon Khôl in Black Coffee giving it a smudged effect for a soft contour. To accentuate her eyes even more, Sandy applied Color Design Eyeshadow in Click for a smoky look and Bikini Golden on the inside. She then coated Michelle's eyelashes with Ôscillation vibrating mascara to give them an extended effect and finish the look.

Michelle Trachtenberg (left)