Britt Bardo is a celebrity stylist whose clients include Jessica Simpson, Cameron Diaz, Jennifer Lopez and Eva Mendez, among others.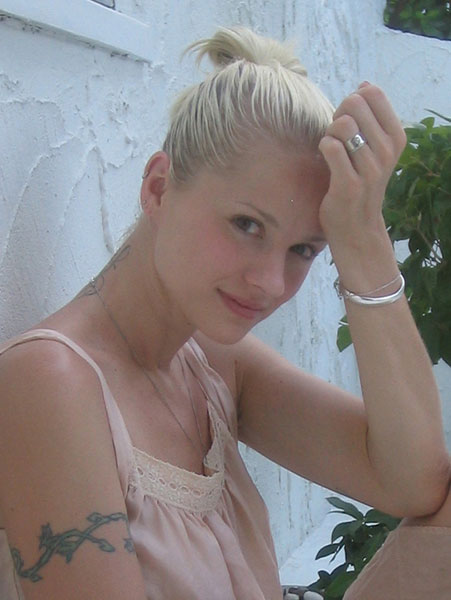 Britt Bardo-Celebrity Stylist.
"Whether planning for a big awards show or a last-minute media appearance, my clients always want to look their best," Britt Bardo says. "There are simple ways that any woman can insure that she always looks great, no matter what the occasion. These are the tips that I give to any woman hoping to revive her look."
1. Shoes are the secret weapon to any outfit, but can also be its biggest enemy. The key is to choose shoes that are sexy but comfortable. A sure fire way to ruin your look is to walk into a room limping from blisters.
2. The number one fool-proof way to look good and get noticed? Smile! It's so simple yet so effective. Brighten up those pearly whites quickly with the latest touch-up teeth whitening treatment, Aquafresh® White TraysTM Revive. In just two days, you'll have a brighter smile.
3. Don't be a slave to fashion trends, wear what makes you feel good, comfortable and confident. Find what works for your body and invest in classic pieces that will flatter for years to come.
4. When you are at a loss for what to wear, stick to well-fitting, chic basics. A great pair of trousers and a simple t-shirt tucked in are dependable outfit home-runs. Then give the outfit some ammunition with bold accessories.
5. Every woman should have a great-fitting, sexy little white shirt. It is classic and chic and goes with everything.
6. I love mineral make-up, especially the options available at the drugstore. Don't think you need to spend tons of money on the high-end, fancy brands – drugstore cosmetics are just as good, if not better, and are a fraction of the price.
7. Self-tanners can be scary, but the new self-tanners combined with lotion are virtually fool-proof! They are an easy way to get a natural glow without worrying about streaks.
8. Every woman should own a pair of great fitting dark jeans with a touch of stretch for comfort. They can be dressed up or down for day or night.
9. If you want to try out a trend but are hesitant to spend a lot of money, look for a similar style at a lower price. With all of the high-end designers doing collections for mass retailers it is easy to find something fun and low cost. I love mixing these pieces with the rest of my wardrobe.