New Year's Resolutions:  Get a fresh start this New Year with a head-to-toe detox from KORRES! This 5 step regimen will help you leave your bad skincare habits in 2009 and start 2010 with a clean slate. These products are specially formulated to undo past damage, remove build up and reveal brighter, more radiant skin.
FOR THE FACE:
Step 1: Pomegranate Cleansing Scrub ($19.50): Exfoliate your face with this gentle, invigorating scrub. Fine Olive Stone grains and Pomegranate extract exfoliate to remove dead skin cells and surface impurities without irritating or stripping the skin, revealing a healthy, glowing complexion.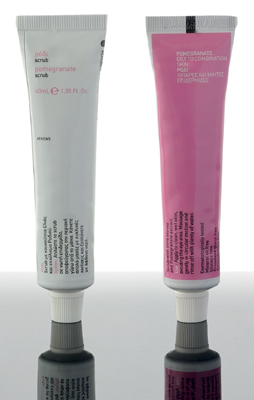 Step 2: Materia Herba Toning Cleansing Foam ($27): This multi-action, soap free foam, washes away dirt and impurities, while protecting skin from dehydration, leaving it clean and soft. It's enriched with certified organic Hamamelis extract, Centaurea flower-water and a bio-surfactant that purifies to reveal visibly cleaner, smoother skin.
Step 3: Wild Rose Instant Brightening & Illuminating Vitamin C Mask ($27): Apply to the face for a clear, radiant and instantly brighter complexion. Wild Rose Oil and Argan Oil work to repair fine lines and skin marks while Shea Butter, Avocado Butter and Pro-Vitamin B5 target skin discolorations and promote cell renewal for brighter, clearer skin.
Step 4: Sugar Crystal Anti-Oxidant Treatment ($39.50): Revive dull, fatigued and environmentally damaged skin with this multi-vitamin and anti-oxidant treatment. This moisturizer is formulated to quickly improve hyper-pigmentation and texture while providing a non greasy moisture boost. Infused with Ginseng extract, it improves skin tonicity and firmness, revealing a radiant complexion.

FOR THE BODY:
Step 5: Basil Lemon Body Scrub ($17): Exfoliate your body with this refreshing and toning scrub that softens dry skin. The combination of ground Bamboo with Jojoba beads effectively removes dead skin cells and improves microcirculation. The multi-mineral combination of Sodium, Magnesium, Zinc and Manganese works to restore the skin cells' energy, leaving skin silky-smooth.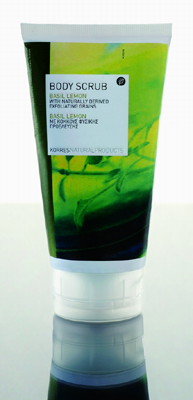 Step 6: Mint Showergel ($19.50): Cleanse and refresh your body with the energizing scent of this jumbo-size, hydrating showergel. Each formula is enriched with age-fighting Active Aloe®, Wheat proteins, and Vitamins for long-lasting hydration and protection.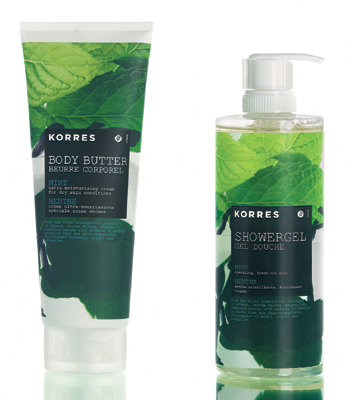 Available at sephora.com