Mariah Carey Forever New Perfume: Mariah Carey takes her happiness seriously. That's why she has named her new women's scent "Forever." It's due out in September 2009.
"I am in a wonderful place right now, surrounded by all the things I love, and Forever captures this moment in time," said the entertainer, whose first scent, M by Mariah Carey, launched in September 2007.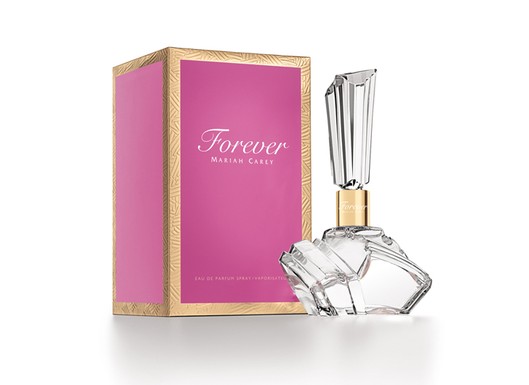 "When we work with celebrities, we aim to put together a project which is representative of their life," said Ron Rolleston, executive vice president for global fragrance marketing at Elizabeth Arden, of the new women's launch. "Mariah's happily married, has a movie coming out in November, which already did well at Sundance, and she is releasing a new album in September. She's got a lot of joy and optimism in her life right now, and we wanted to express that in a fragrance."
Perfumer Olivier Gillotin of Givaudan worked with Carey to create the modern opulent floral, which has top notes of neroli, lotus blossom and dewy green apple; a heart of tuberose and gardenia, and a drydown of white musk and exotic woods. "When I first met with Mariah, I was inspired to create a glamorous, opulent floral," said Gillotin. "I wanted the scent to be radiant but to also evoke a warm sensuality. This fragrance has iconic white florals, which convey a powerful message of feminine sensuality and classic glamour."
The collection includes eau de parfum in three sizes — 1 oz. for $42, 1.7 oz. for $55 and 3.3 oz. for $65 — as well as a 0.5-oz. parfum, $250, and a 6.8-oz. body lotion, $28.
Read Full article here: wwd.com