Introducing the latest fragrance from runway darling and designer of the stars, Nanette Lepore. Not only is nanette by Nanette Lepore designed to express the sensuality, sophistication and romance that shows her innate understanding of the female spirit, but at the heart of the fragrance lies a hint of vibrant violet, conveying the true heart of every mother, her daughter, Violet — a sweet story for Mother's Day and beyond.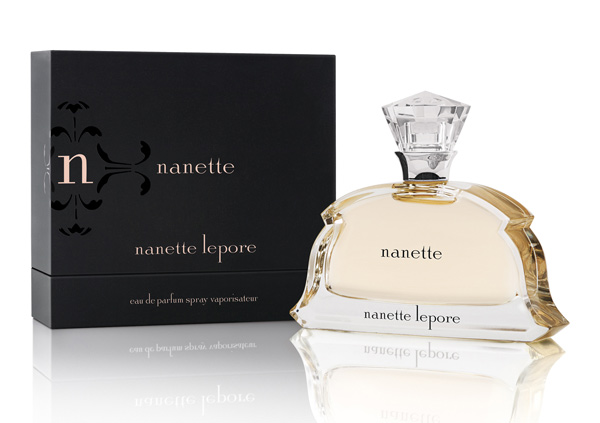 Nanette Lepore has become internationally known for her ultra-chic, sophisticated and flirty women's clothing line. Among Nanette Lepore's devoted clientele are stylish celebrities like Eva Longoria Parker, Sharon Stone, Reese Witherspoon, Katherine Heigl and Scarlett Johansson.
"The uniquely feminine ritual of bathing, applying fragrance, slipping into lingerie and selecting a dress serves as an intimate and luxurious moment in an otherwise hectic day. I designed nanette to be a meaningful part of this experience." – Nanette Lepore
With the unveiling of her newest signature fragrance, nanette, Lepore wanted to express how she feels as a woman – "sophisticated, mysterious, and most of all, feminine."
To create the nanette by Nanette Lepore fragrance, Nanette Lepore partnered with global beauty company Elizabeth Arden and renowned perfumer Anne Flipo of International Flavors and Fragrances.
"Nanette Lepore's fashion is incredibly versatile, which has contributed to the enjoyable challenge of creating a fragrance that encompasses all that Nanette and her fashion express."– Anne Flipo, Perfumer, International Flavors and Fragrances
Fragrance Notes
Top notes
Spicy Pink Pepper, Neroli, Glazed Rose Petals.
Middle notes
Rose Absolute, Violet, Muguet.
Base notes
Amber, mystifying Incense, warm Cedarwood Atlas
The Bottle
While traveling in Florence, Nanette Lepore discovered an antique shop with a beautiful collection of vintage perfume bottles. Their feminine shapes inspired the design of the sensual and curvaceous nanette by Nanette Lepore fragrance bottle. The weighty contoured glass is crowned with a faceted cap reminiscent of a vintage gem.
The Set Box
Crafted to complement the aesthetic of the romantic fragrance bottle, the nanette by Nanette Lepore set box features a unique, modern design – a wash of jet black accented with nude blush, and featuring an unexpected design detail along the interior.
The Collection
Fragrance 1.0oz/30ml Eau de Parfum Spray $48.00
2.5oz/75ml Eau de Parfum Spray $68.00
Ancillaries
0.25oz/7.4ml Eau de Parfum Rollerball 3.4oz/100ml $18.50
Sensual Body Lotion $40.00