All Posts Tagged With: "Nanette Lepore"
Thompson Hotels has collaborated with Nanette Lepore to create a uniform for some of the Thompson staffers. The uniform, a sexy black cocktail dress (Marta Walsh says: "Seriously hot right now"), is for 3 Thompson properties nationwide: Thompson LES in NYC (Above Allen lounge), Donovan House in D.C. (Above D.C. lounge) and The Hollywood Roosevelt in LA (Tropicana pool bar). This is the first time Thompson has worked with one designer across Thompson properties, all for their outdoor venues for the summer!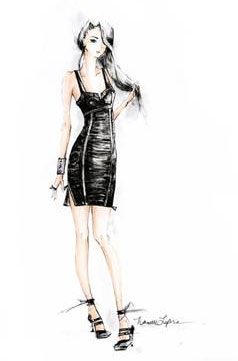 A sketch of the dress uniform created by Nanette Lepore for Thompson Hotels
New York Fashion Week. Nanette Lepore Fall Winter 2010 Collection. Hair by Esther Langham for Moroccanoil. The Fashion Inspiration: The art of the Renaissance. A vibrant palette including bold oranges, yellows and blues. Enhanced by clean architectural lines and the geometry of layers. Focal points of the vibrant collection include full ball skirts and the molded sleeve.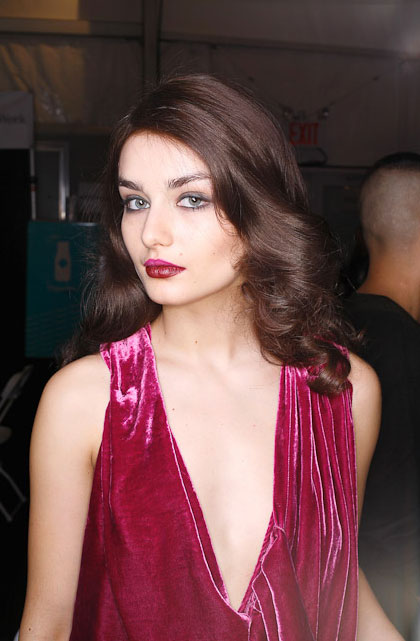 The Hairstyle: Esther Langham created graceful variations of Renaissance art-inspired looks defined by a modern sensibility. The looks emphasize soft and flowing feminine shapes, underscored by the beauty of healthy, smooth-textured hair and the freedom of slightly tousled strands. She created two separate looks to complement Nanette Lepore's designs– one long, waved and flowing, and the other a soft braided upsweep loosely rolled, pinned, and finished with sensual wisps of hair accenting the face.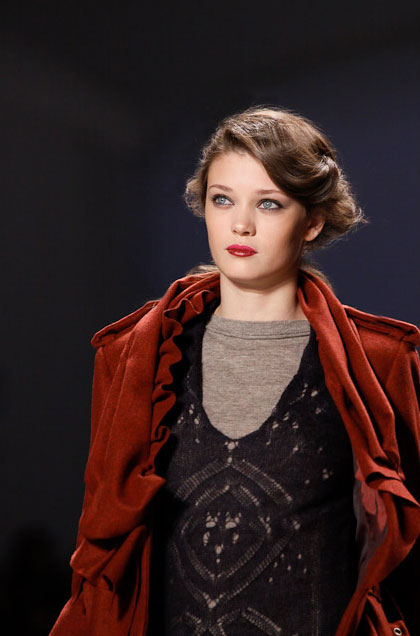 Introducing the latest fragrance from runway darling and designer of the stars, Nanette Lepore. Not only is nanette by Nanette Lepore designed to express the sensuality, sophistication and romance that shows her innate understanding of the female spirit, but at the heart of the fragrance lies a hint of vibrant violet, conveying the true heart of every mother, her daughter, Violet — a sweet story for Mother's Day and beyond.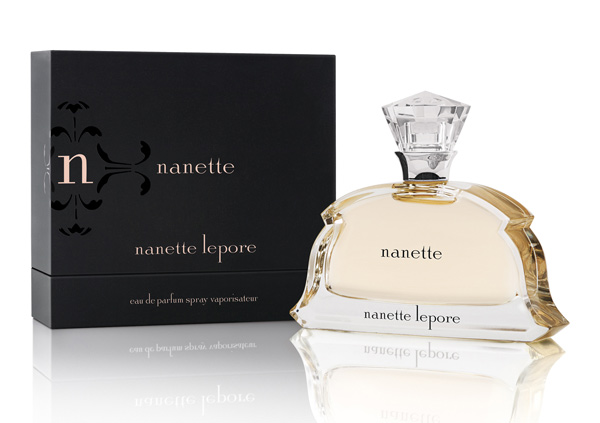 Nanette Lepore has become internationally known for her ultra-chic, sophisticated and flirty women's clothing line. Among Nanette Lepore's devoted clientele are stylish celebrities like Eva Longoria Parker, Sharon Stone, Reese Witherspoon, Katherine Heigl and Scarlett Johansson.
"The uniquely feminine ritual of bathing, applying fragrance, slipping into lingerie and selecting a dress serves as an intimate and luxurious moment in an otherwise hectic day. I designed nanette to be a meaningful part of this experience." – Nanette Lepore