World-class professional polo champion Ignacio "Nacho" Figueras is the new face of Ralph Lauren's The World of Polo. Already the face of Polo Black, Nacho was recently chosen to represent Polo Modern Reserve and Polo Blue in print and advertising campaigns because he embodies the many facets of today's modern Polo man.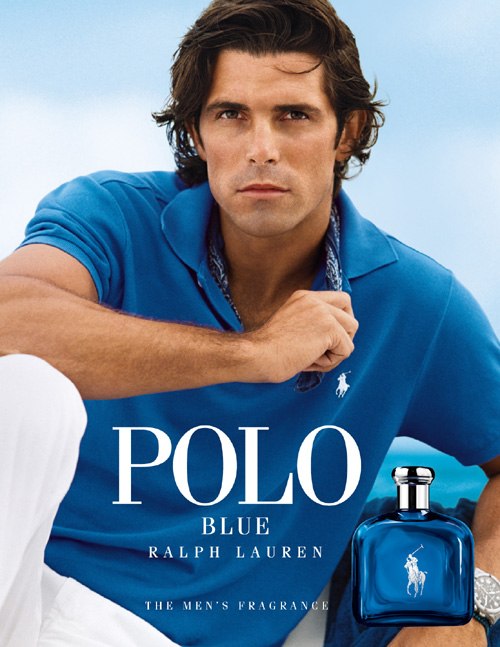 "Nacho personifies The World of Polo by living the lifestyle represented by each of the fragrances," says Guillaume de Lesquen, President, Worldwide, Ralph Lauren Fragrances. "When he isn't playing polo in the world's most prestigious tournaments and promoting its heritage as an ambassador, he is sailing with his young family off the coast of Punta del Este, Uruguay and breeding horses on his ranch outside of Buenos Aires."
Born in Argentina in 1977, Nacho developed a love for horses and the game of polo by the age of nine.
By the time he was 17, Figueras began his professional polo career. Nacho's name has become so synonymous with the sport of polo that the American Museum of Natural History looked to Figueras to donate his polo equipment to their 2008-2009 exhibit, "The Horse", and he has been matched against England's Prince William and Prince Harry in Great Britain's Sandhurst Tournament.
"I am grateful for the opportunity to pursue my life's passion, which is playing and advancing the game of polo, and I am truly honored to be the new face of the World of Polo," says Figueras. "My relationship with the Ralph Lauren brand is precious to me and to have been given this new opportunity to partner with Ralph Lauren Fragrances is a dream come true," says Figueras.
Figueras divides his time between the United States and Argentina. Currently, Figueras is playing for Neil Hirsch's Blackwatch Polo team in Bridgehampton, New York in the summer and in Palm Beach, Florida during the winter season. He returns to his ranch in Argentina for the spring and fall.
Off the field, Nacho's natural charisma made him the face of Ralph Lauren Black Label clothing and the Polo Black fragrance in 2005. In 2007, Polo Ralph Lauren began sponsoring his Blackwatch team and debuted a line of Blackwatch clothes. In 2009, he was named the face of Polo Modern Reserve and Polo Blue, making him the spokesmodel for The World of Polo. Renowned Photographer and Director Bruce Weber shot him for The World of Polo print and television campaign. Nacho has also appeared on the PBS show Charlie Rose and in magazines such as Vanity Fair, V, New York Magazine, New York Times Style Magazine and the cover of Hamptons magazine.
Nacho is married to Delfina Blaquier and father to their 9-year-old son Hilario and 4-year-old daughter Aurora.