L.A. Beauty Firm Launches "Twilight" Line. Harry Haralambus is a rare name, but it is popping up pretty often these days in the Southern California beauty industry.
In the last two years, Haralambus' investment firm, Lambus Partners, quietly acquired Los Angeles area cosmetics brands DuWop Cosmetics and Lola Cosmetics, skin care brand Leaf & Rusher and manufacturer All About Beauty Cosmetics Inc. for undisclosed sums. ImaStar Corp., a company under Lambus Partners, also secured the license to produce makeup affiliated with the "Twilight" series of movies and is piggybacking on Marc Jacobs' fragrance business by allowing Coty Inc., the fragrance licensee for Lola Cosmetics, to use the moniker Lola for Jacobs' newest perfume.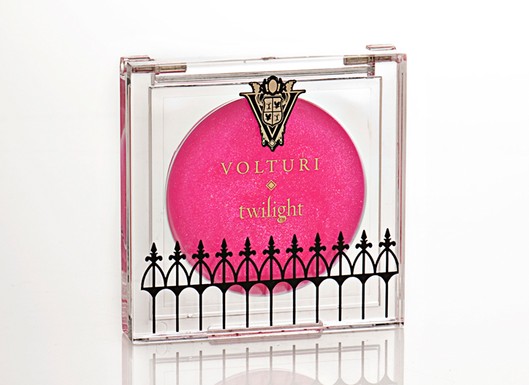 The Twilight beauty franchise has been separated into two lines. Volturi Twilight, named for a ruling vampire clan in the "Twilight" series, is aimed largely at teens and is launching the middle of next month at Hot Topic, Torrid and Ulta. Luna Twilight, a play on the moon themes in "Twilight," is targeting older girls and teenagers' mothers and is launching in the middle of next month at Nordstrom and Dillard's. DuWop is also a part of the Twilight initiative and has introduced the lip stain Twilight Venom for $16 on Sephora.com. Prices for Volturi's 21 stockkeeping units run from $9 to $19, and prices for Luna's 35 sku's are $18 to $34.
Read full article in wwd.com