Redken Creative Consultant Guido cut each models' bangs into a very extreme, short fringe that hit mid-forehead for the Fall 2012 Versace show in Milan yesterday, Feb 24, 2012.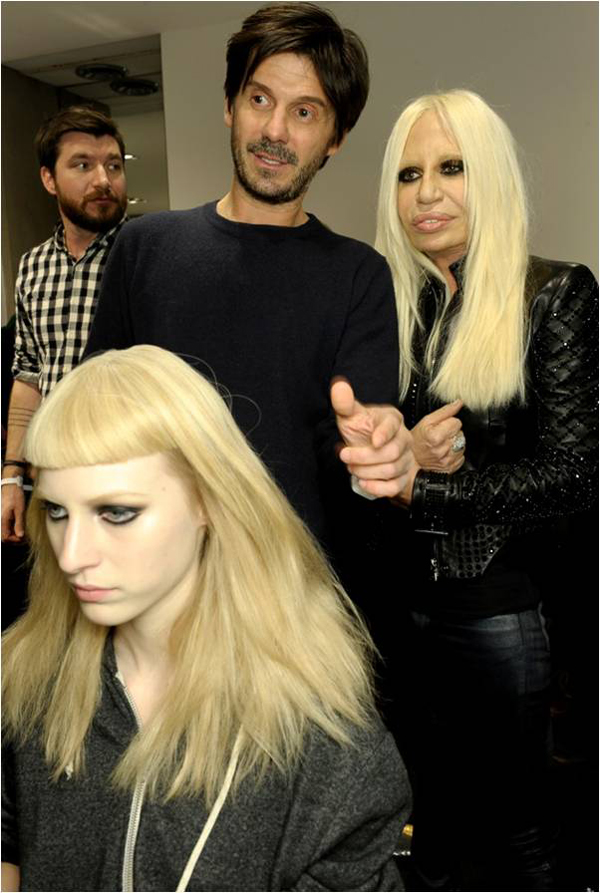 Guido and Donatella Versace backstage at Versace Fall 2012 Fashion Show in Milan
Versace Fall 2012
"The Versace girl is very rock 'n' roll, very cool and very Donatella. It's a very strong look that compliments the collection. It's a shaggy sort of texture which makes it a younger look, and a lot less blown out than we've seen in past seasons."–Guido, Redken Creative Consultant
The woman Guido envisioned when collaborating with Donatella Versace to create the look was strong, sexy, powerful and determined – a woman who knows what she wants. The collection itself was darker than usual, making Guido's daring, modern hairstyle the perfect match.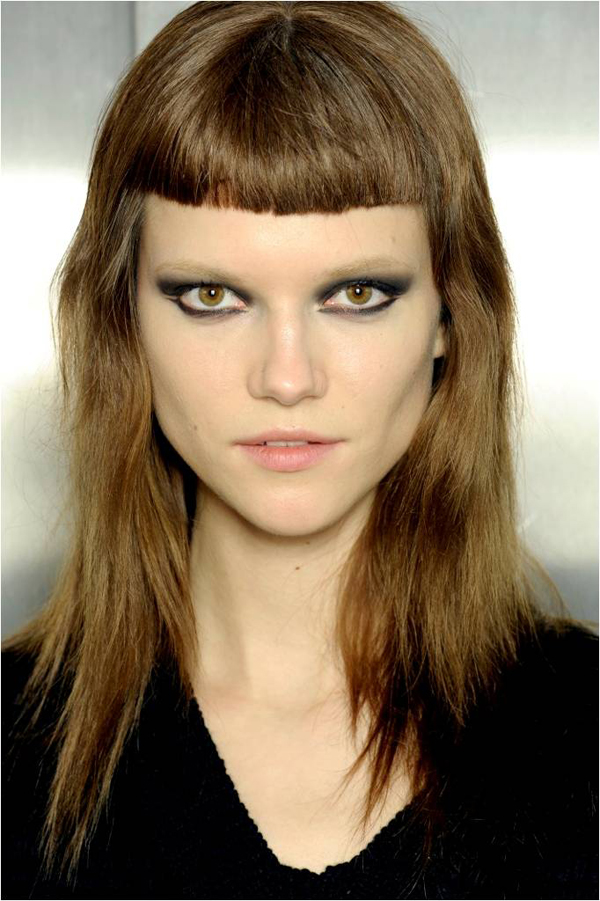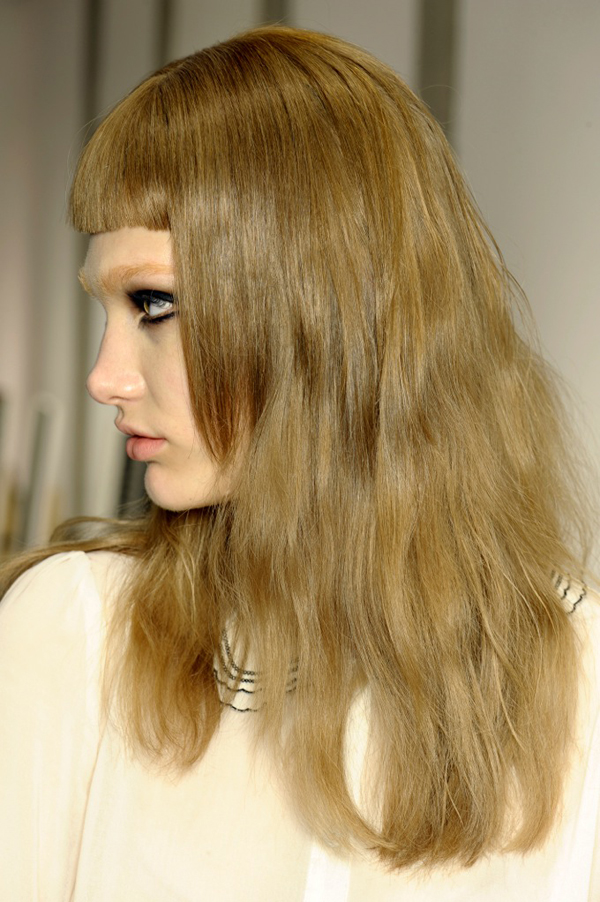 Redken Products:
-wool shake 08 gel slush texturizer
-powder refresh 01 aerosol hair powder/dry shampoo (launches in salons March 1st)
-fashion work 12 versatile working spray
How To Get This Runaway Hairstyle:
Blow-dry bangs* straight with a round brush (to give them some movement).
Apply wool shake 08 to damp hair and blow-dry with fingers to give the hair a "rock 'n' roll" texture.
Apply powder refresh 01 all over dry hair to make the overall feel and texture more matte ("a little bit more dusty") and give the hair more dimension.
Finish with fashion work 12 on the ends.
*Bangs cut to mid-forehead with a very sharp finish. Models were fitted with extensions before the bangs were trimmed for the show.