All Posts Tagged With: "Amber Valetta"
In celebration of 15 years of iconic beauty and François Nars, the limited-edition15X15 book (ONLY 1,500 copies available!), individual portraits from the book, and photographic interpretations taken by the participants, will be available for purchase on the 15X15 Online Gallery (www.15X15project.com ) beginning tonight at 8pm EST through December 12, 2009. 100% of the proceeds from the project will be distributed among the 15 charities chosen by the participating celebrities.
SNEAK PEEK – see below a never seen before behind-the-scenes image of Marc Jacobs! Once the site launches, behind-the-scenes images and videos of the participating celebrity icons will be available.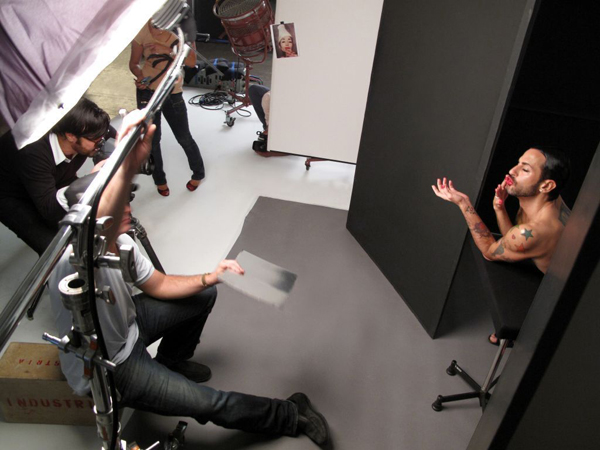 For more exclusive details leading up to the launch become a fan of NARS 15X15 Project on Facebook!
CELEBRITY PARTICIPANTS:
· Amanda Lepore
· Amber Valetta
· Carla Gugino
· Daphne Guinness
· Dayle Haddon
· Francois Vincentelli
· Isabella Rossellini
· Jennifer Jason Leigh
· Lisa Marie Smith
· Marc Jacobs
· Naomi Campbell
· Natasha Poly
· Olivier Theyskens
· Shalom Harlow
· Tyson Ballou