All Posts Tagged With: "Diesel Fragrances"
Common was spotted at Diesel Fragrances Celeb-filled event!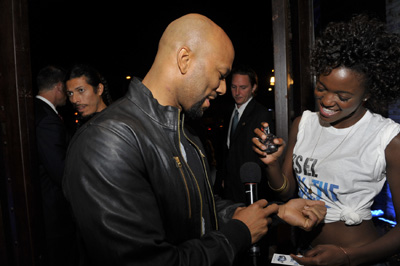 Saturday night Diesel celebrated bravery and the launch of their new men's fragrance, Only The Brave, in Los Angeles. Common, the face of the new fragrance, performed an intimate live concert at the Diesel boutique on Melrose. The GRAMMY-winning hip-hop artist's performance, embodied the spirit of determination and perseverance.
"I've always thought Diesel was a progressive, fresh brand-it has a classic feel, but pushes the envelope," Common explains. "I wanted to partner with Diesel because that's really what I'm about too-to be an individual and an artist, it takes both bravery and courage."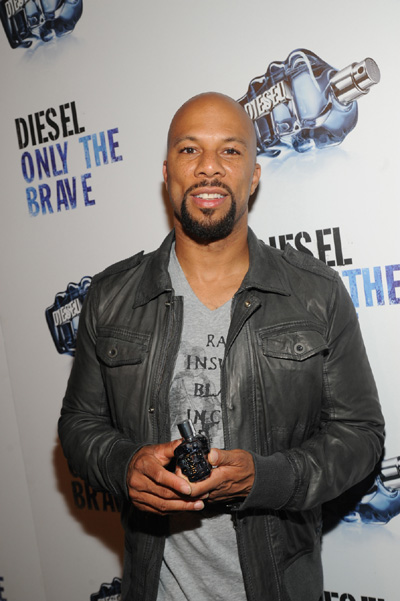 Joined by friends and celebrity fans, including Vanessa Hudgens, Samaire Armstrong, Noah Segan and Brandon Quinn, Common's private concert captured the essence of empowerment, a sense that is also evoked by Diesel's new scent.
On April 30th, Diesel Fragrances hosted an art gallery to celebrate the launch of Only The Brave fragrance for men and helped to discover what it means to be brave.
Diesel celebrated bravery with the debut of a pop-up exhibit at OpenHouse Gallery dedicated to exploring the nerve it takes to be brave. Featuring selected pieces by the Keystone Design Union (KDU), the exhibit took inspiration from the same forces as Diesel's latest fragrance: Only The Brave.
The exhibit provided a visual representation of courage, determination and nerve behind Only The Brave, creating a multi-sensory experience that evoked the spirit of the fragrance.
Featured artists include:
• Illustrator/Fine Artist Sandra Chi, showed 10 highly detailed hand-drawn illustrations created over the course of three weeks spent entirely inside the KDU's Brooklyn Studio