All Posts Tagged With: "Nail Enamel"
Friday, February 5th is Go Red for Women Day! This national movement was founded by the American Heart Association as a way of keeping women aware of the dangers of heart disease. So if you'd like to support this day in a subtle and beautiful way, try a bright red lip with Rimmel London's new Moisture Renew Lip Colour in Red Alert, Rose Passion, or Rosette. Or do a rare and aware red nail with the new Lasting Finish Pro Nail Enamel in Stiletto.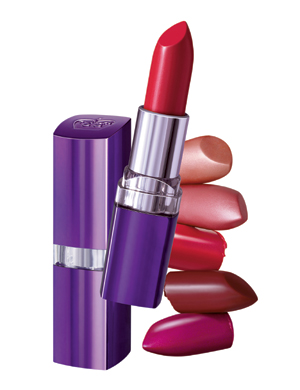 I love the latest Revlon Nail Enamel Fruitful Temptations collection. Each fresh shade has a matching luscious fruit scent! The 8 shades are inspired by the freshness of exotic summer fruits and infused with succulent tropical scents. Each fruit shade has a matching fruit scent when the enamel is dry. Marta's favorite, which I'm wearing right now as I blog, Mad About Mango. It's is the perfect coral nail polish for the summer!
My inspiration for coral nails came from J. Crew Catalogues. Their models were wearing coral shade nail polish in one of their Spring/Summer catalogues. I finally found Mad About Mango from the new Revlon Nail Enamel Fruitful Temptations collection and I'm very happy:)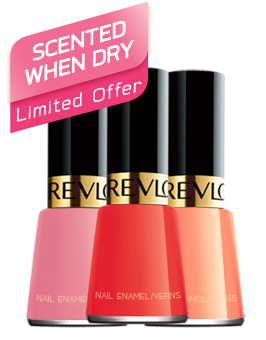 Revlon Nail Enamel Fruitful Temptations other shades include: Coconut Crush, Pretty In Papaya, Sublime Strawberry, raspberry Rapture, Mon Cherry, Passionate Fruit, No So Blue-Berry.
Visit: www.revlon.com for more information.