All Posts Tagged With: "W"
Jennifer Aniston and Gerard Butler, the Bounty Hunter co-stars look fabulous and super glamorous on the cover of W Magazine April 2010. The title is cute: "Jen & Gerry". The famous duo were photographed by Steven Klein and styled by Alex White. Do you love?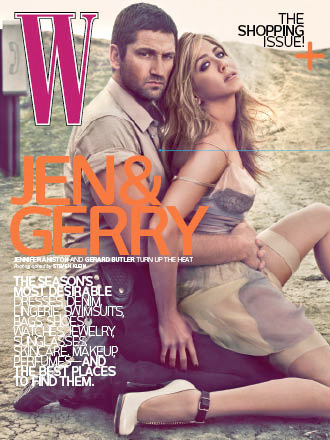 The September issues of all magazines always excite me and evoke that feeling of ""oh…Fall is in the air" in me. They remind me of that fist cool fall morning in New York City. They also give me a sense of new and fresh. They are biggish issues and FUN!
Already W plans to have Kate Moss front the cover of their major September issue! Photo below is of the April 2008 W Magazine issue with Kate Moss, and I'm very curios to see the image for the September 2009 issue!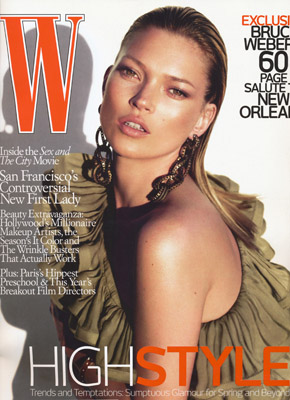 The April 2008 W Magazine issue with Kate Moss
Marta is a Kate Moss fan (yes, I know, I'm a sucker:) Kate is the ultimate rocker chick to me, and I love her style. Hey, you are learning more about 'The Marta" everyday:)
Read full article in modelinia.com