All Posts Tagged With: "W Magazine"
Kristen Stewart looks like Lindsay Lohan on the new W Magazine cover. Common photoshop crew get it together 🙂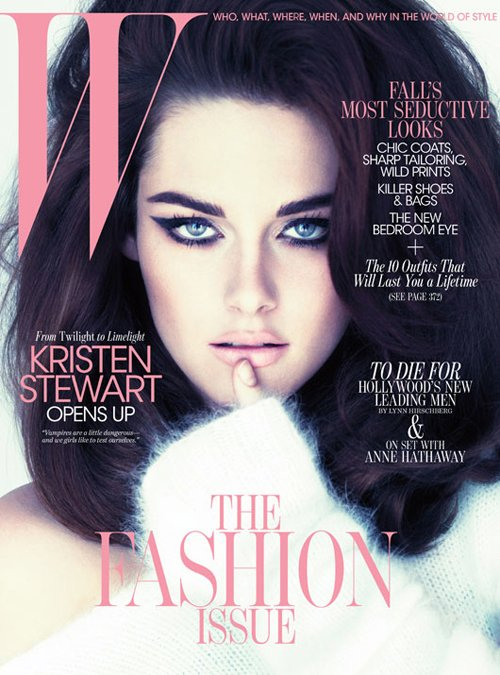 Kristen Stewart Covers W Magazine September 2011
BTW this is how real people look…Kristen Stewart un-photoshopped.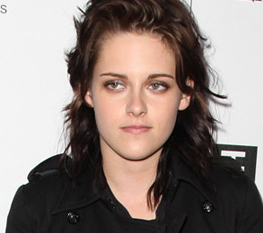 I sometimes wonder what Kim Kardashian is really famous for? Talent: Not. Kim will live or die by her looks. Her recent venture looks like going all naked (well, implied) for W Magazine. I wouldn't post if I didn't simply like W Magazine's funky implied nude cover, no matter whose on it. This issue hits newsstands Wednesday, October 13th , 2010.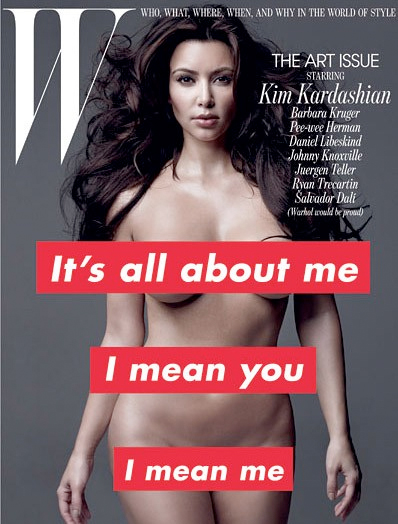 Kim Kardashian W Magazine Cover November 2010
Artwork by Barbara Kruger
Photographs by Mark Seliger
Modelinia.com scored an exclusive look at Lara Stone's latest editorial in the brand new September issue of W Magazine, which not only marks the always note-worthy fall fashion issue, but also Stefano Tonchi's first full issue.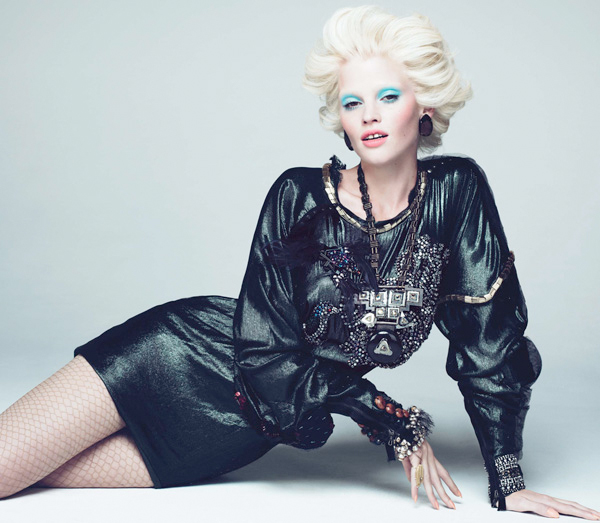 © Mert Alas and Marcus Piggott
My favorite beauty Eva Mendes is featured in W Magazine July 2010. Mendes was photographed by Mert Alas & Marcus Piggott and styled by Alex White. She's best known for her screen-idol face and siren curves, but with a new Will Ferrell film, Eva Mendes is showing off her funny bone. Read the full profile HERE.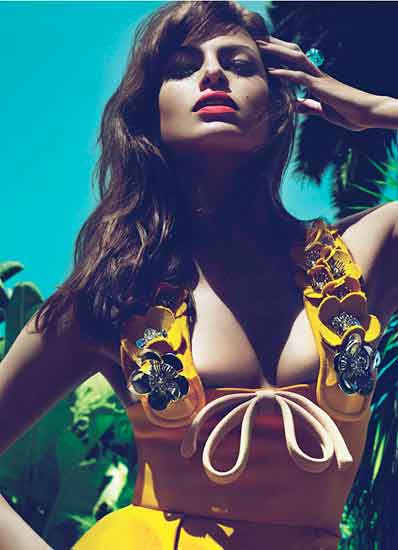 Jennifer Aniston and Gerard Butler, the Bounty Hunter co-stars look fabulous and super glamorous on the cover of W Magazine April 2010. The title is cute: "Jen & Gerry". The famous duo were photographed by Steven Klein and styled by Alex White. Do you love?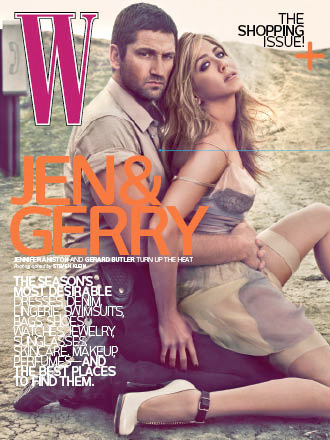 Megan Fox is gracing the W Magazine Cover March 2010. Do you love?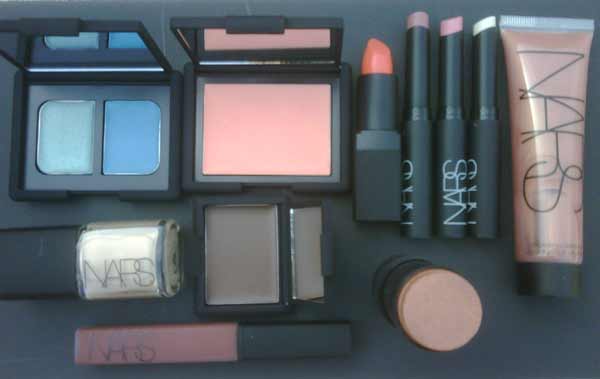 See more Megan Fox pics in W Magazine!
Rihanna is looking pretty but sad/angry (is it just me?) on the cover of W Magazine February 2010. I still love her though! Do you?
Have you seen Kate Husdon's photo on the cover of W Magazine September 2008 edition? The photo is breathtaking!
I just Iove Kate Hudson on this cover! Kate Hudson has been transformed into a beauty that is bigger than life. Kate's photo on W Magazine is the definition of makeup as an art form. Brilliant! What do you think?
The beautiful Penelope Cruz is on the cover of W Magazine August 2008 Edition.
Penelope is one of my all time favorite actresses. Not only I love her acting style but I also love her looks. Penelope's beauty inspires me. I identify with Penelope, if that make sense, maybe because like myself, she is an exotic brunette with a cute accent. On the cover Penelope appears as a 60's glamour girl. Heavy black eye liner and light pinkish coral lips. I'm wondering if the makeup is by L'Oreal…umm…is it L'Oreal Telescopic Precision Liquid Eyeliner in Black?