I'm very excited to share with you my interview with celebrity makeup artist Mario Dedivanovic also known on Twitter as makeup byMARIO. Like Celebrity Makeup Artist Scott Barnes who is famous for revolutionizing Jennifer Lopez's red carpet makeup looks, Mario Dedivanovic is creating the same magic for Kim Kardashian. Quite genius.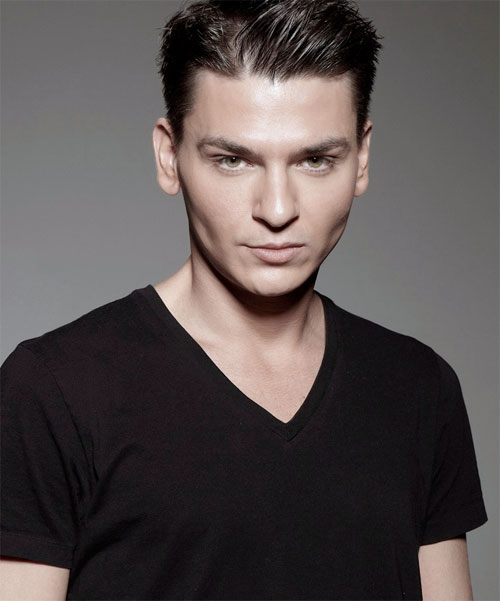 Makeup Artist genius Mario Dedivanovic
Besides his work with the lovely Kardashian, Mario who began his beauty career at a young age as a makeup artist behind New York City retail counters is securing a place among the world's best and most well-known makeup artists. He has collaborated on countless editorials and red carpet looks for celebrities, all of whom showcase the skill, talent, personality and attention to detail that is brought to every transformation he creates.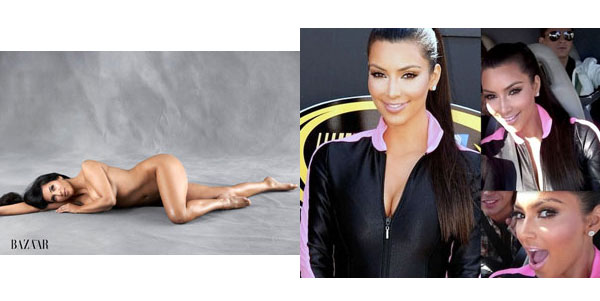 L to R: Mario Dedivanovic created the makeup looks for Kim Kardashian for her Harper's Bazaar photo shoot and for for the recent Nascar event
In this interview Mario Dedivanovic talks to Marta Walsh about his first memories falling in love with beauty and makeup. The most memorable red carpet makeup looks he created for Kim Kardashian. What's in his professional makeup bag. What and who inspires him. Reveals one or two things you might not know about him. And, future plans.
Marta Walsh: Where do you call home?
Mario Dedivanovic: JFK airport! I've been traveling a great deal so I feel like I live in hotels and airports. I was born and raised in the Bronx and live in NYC. Since I stay in Los Angeles so much as well, I will most likely get a place there too.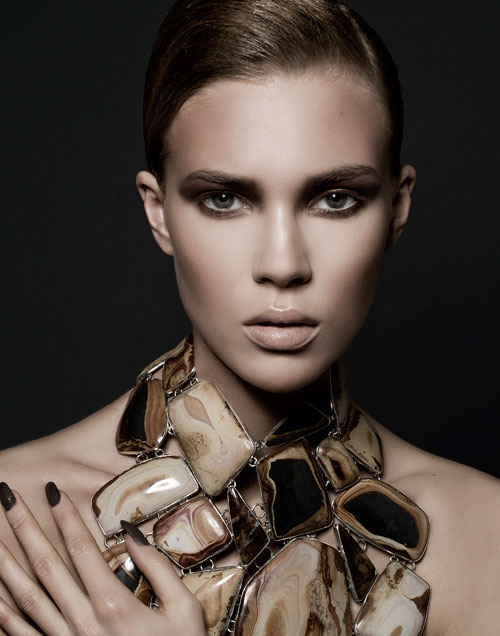 From the Mario Dedivanovic work portfolio
MW: What were some of your first memories of falling in love with makeup and beauty?
MD: I was in love with all things beauty since I can remember. I discovered my love of makeup at 17 years old while working at Sephora as a fragrance consultant. I was given permission to give my first make over and after three hours, the woman looked in the mirror and hugged me. I was instantly addicted to doing makeup and to making women feel beautiful. That very day I began to research anything and everything on the art of makeup. I was determined and very focused on my new career.
MW: At what point did you realize that your career as top celebrity makeup artist is really taking off?
MD: Now I'm blushing! Thank you for that kind title. I felt very proud when top magazines like InStyle, People and Seventeen were quoting my makeup tips and tricks. Its an honor to be recognized by these publications.
MW: You are the genius makeup artist behind many of Kim Kardashian's stunning red carpet makeup looks. How did your working relations come about?
MD: I met Kim a couple of years ago when I was booked to do her makeup for the cover of Social Life magazine. We hit it off and got along really well. I even took her makeup shopping right after the shoot!
MW: Which makeup looks that you've created for Kim Kardashian were the most memorable to you?
MD: I have never done the same makeup on Kim more then once! It still amazes me that I'm able to give her different looks every time we work together. I love her face in any look that we go for but some of the most memorable are the Vegas Magazine shoot, the Emmy's blue eyes look and the all nude look from Super Bowl weekend. I also really love her with very clean makeup like I did on her for the recent Harper's Bazaar shoot and Fusion Beauty Campaigns.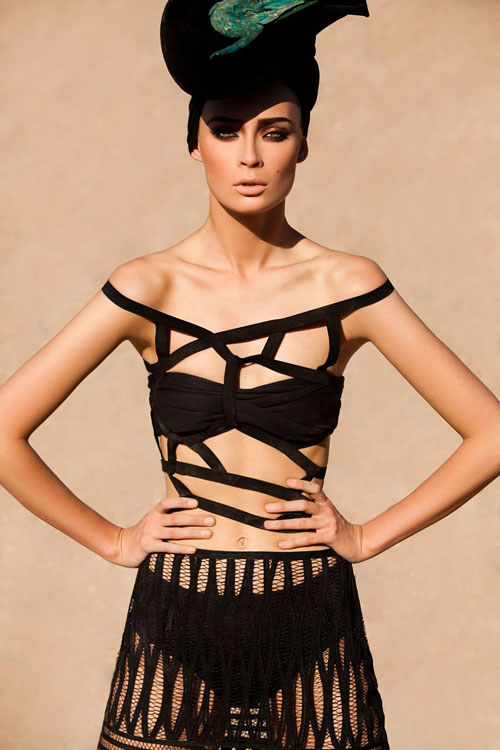 From the Mario Dedivanovic work portfolio
MW: Which other celebrities you've worked with?
MD: I've worked with Natasha Bedingfield, Elisa Dushku, Amanda Bynes, Lil Kim, Michelle Williams, Adrienne Bailon, Gina Gershon among others…
MW: Which quick and easy makeup tips can you share with women everywhere to help them look more glamorous?
MD: Something quick and easy that makes a difference is curling the eyelashes before applying mascara. Really opens up the eyes.
MW: What's in your professional makeup bag? Which makeup and makeup tools you just can't live without?
MD: A million things are in my bag and they're always changing but the one thing I cant live without is the EYE M GLAM Highlighter. I actually created the product for Giella Cosmetics and it literally gives everyone a gorgeous, flawless and radiant glow. You can find it at www.Giella.com
MW: Who and what inspires you?
MD: Everyday, I receive many emails and messages through twitter, facebook, youtube and my blog. These beautiful people from all over the world take the time out to contact me. They compliment my work. They thank me for inspiring them. I read all of these messages and they are what inspire me most. They inspire me to make every face that I touch the most beautiful that I can and to continue to be consistent with my work.

From the Mario Dedivanovic work portfolio
MW: What one or two things some people may not know about Mario Dedivanovic?
MD: I don't drive – never learned how to! I'm a first generation American-Albanian, from Montenegro and I speak Albanian fluently.
MW: What's next for Mario Dedivanovic?
MD: I feel like I'm just getting started and warming up for what is to come. I love creating and blending and teaching… Stay tuned 😉
Thank you so much Mario for a brilliant interview! We LOVE you:)
To learn more about Mario Dedivanovic's fabulous work visit his blog at: blog.makeupbymario.com